Recipe for a Disney Channel Show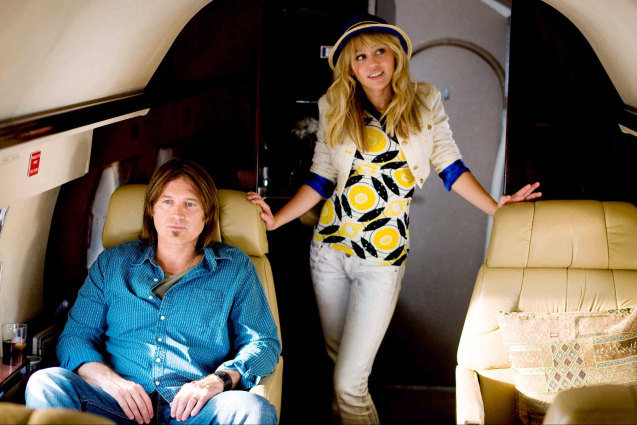 Walt Disney Pictures
It seems like it's been forever since Miley Cyrus said "ya think?" on Hannah Montana. But while Miley is now doing her own thing, the Disney Channel is going strong, making the same sorts of shows it always has. They really seem to have a formula down. Here are a few ingredients so that you can make your very own Disney Channel show! 
1. An awkward teen with a mysterious secret. 
Whether it's psychic abilities, pop-stardom, or magical powers, Disney leads have to be relatable underdogs in high school with cool double-lives at home.
2. A few inane catchphrases. 
So that children can forever irritate their children saying "sweet niblets!," "oh snap!" and "what's the sitch?" 
3. Out-of-touch parents. 
Because Disney Channel parents basically exist to misuse texting acronyms and embarrass their kids with weird dances.
4. Meddling siblings. 
Whether older or younger, brothers and sisters ruin all the fun.
5. An enthusiastic laugh track.
Because sometimes, you really need to be told that it's funny.
5. A dim-witted and often vain friend. 
Supplying the over-eager laugh track with tons of material.
6. A racially diverse clique of mean girls. 
Showing girls of all backgrounds that they can be b**chy too!
7. A body-swap episode. 
Whether or not the show has any magic in it, there has to be a body swap episode.
8. Cross-show appearances. 

Of course there is an episode called "Wizards on Deck with Hannah Montana."
9. A theme song sung by the star. 
And it's always terrible.
More:
Is Miley Cyrus Headed To Broadway?
'Girl Meets World' Officially Picked Up By Disney Channel
Death Of A Borough: How The VMAs Killed Brooklyn
---
From Our Partners


Stars Pose Naked for 'Allure' (Celebuzz)


20 Grisliest TV Deaths of 2012-2013 (Vulture)