ABC's 'Red Widow' Premiere Gets Completely Killed in the Ratings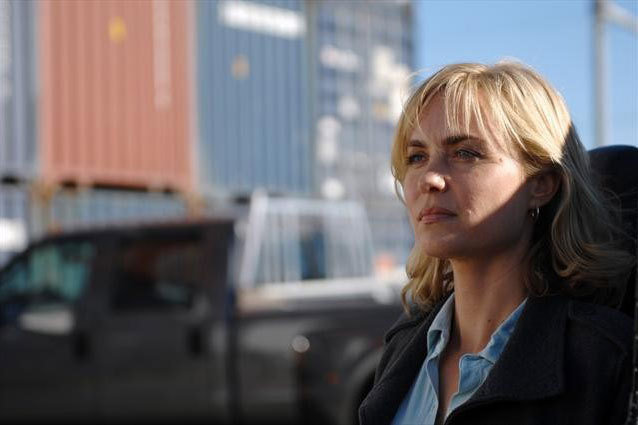 Things are going very badly over at ABC, where they haven't been able to launch any of their mid-season shows into the stratosphere (who on this earth ever thought that their only hit this season would be alien schlockfest The Neighbors). On Sunday night, the show debuted to only 6.9 million viewers and a sad 1.4 rating in the 18-to-49 demographic that advertisers crave like San Franciscans crave Rice-A-Roni. It didn't get much help in its two-hour debut from lead in Once Upon a Time, which hit a series low of 7.2 million. 
RELATED: Zero Hour Cancelled After Three Episodes
That is 40% lower than the premiere of the ill-fated GCB ("Good Christian Biatches" for those who don't remember their abbreviations) and on par with the debut of Zero Hour a few weeks ago. At the time Zero Hour (named after the number of viewers the show had and the length of the progam) was the lowest in-season series debut in the network's history. At least this misery now has company. But not for much longer; Zero Hour was canceled after three episodes. I have a feeling our Red Widow is going to be weeping before the month is out as well. 
Follow Brian Moylan on Twitter @BrianJMoylan
[Photo Credit: ABC]
---
From Our Partners:


Justin Bieber Celebrates 19th Birthday, Loses His Pants (Vh1)


60 Celebrity Bikini Bodies: Guess Who! (Celebuzz)