Reeva Steenkamp's Reality Show Will Still Air, But No One's Shocked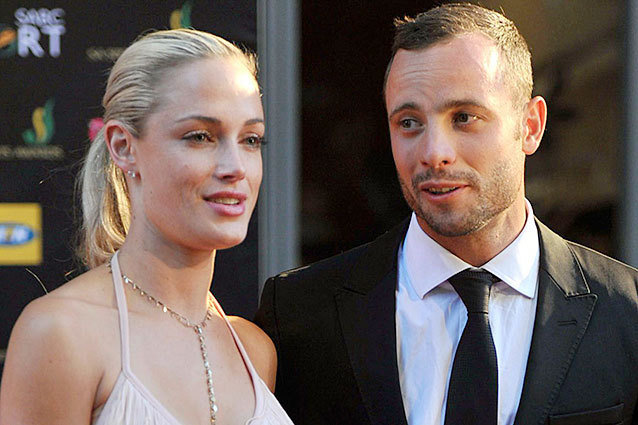 In 2009, Vh1 found itself in the middle of a PR disaster. One of its new programs, Megan Wants a Millionaire, featured a contestant who just so happened to become a murderer. 
The second Ryan Jenkins was named a suspect in Jasmine Fiore's murder after production on the show wrapped, the network went on lockdown mode, pulling their new series — which had premiered just weeks before — off the air. Media and fans began criticizing reality television for its seemingly ineffective screening process. For its penchant for craving content so outrageous, it wouldn't shy away from questionable choices in order to gain a bigger TV audience. As consumers, we wanted to see crazy television — just so long as it didn't glorify tragedies. 
RELATED: Oscar Pistorius, Olympic Hero, Charged With Murdering Girlfriend
Following Fiore and Jenkins' eventual death (the reality contestant committed suicide just days after he became a suspect), Vh1 was forced to alter their trashy — and, mind you, very successful — vision in order to separate themselves from the Millionaire madness. And, for the first time since contemporary reality television hit our screens, viewers felt a sense of pride in our morals. We were the viewers who eschewed a program that would have reveled in the morbid.
But now, three years later, things seem to have changed. On Tuesday, mun2 announced to nary a peep that Jenni Rivera's reality series would in fact air, despite her death just two months before. (As for footage of Rivera's family grieving following her death? mun2 has got you covered!) And on Friday, the producer of a South African reality series featuring Reeva Steenkamp — Olympian Oscar Pistorius' girlfriend who was murdered on Thursday — would still air, despite the fact that the model's uncle said watching the episode would be "traumatic" for the family. 
"Reeva was an intelligent, beautiful, and amazing woman, and we feel it would be an injustice to keep that unknown from those who did not know her personally," Tropika Island of Treasure 5 producer Samantha Moon said in a statement. "Every episode that she is in, every frame that she so ably dominates — shines with her light and her laughter echoes in every conversation, and we want to share these special memories with the rest of South Africa."
Moon is correct that she'll get to opportunity to share her memories with the whole country — after all, it's hard to imagine audiences won't tune in to see Steenkamp when her death, which Pistorius has been charged with, is still leading headlines around the world. And that's exactly what this is — producers can shroud the episode in faux empathy, promising to deliver a loving tribute, but it's clear the ratings impact will be higher than the emotional impact. 
But, strangely, no one seems to care. (Even if some are rightly upset over The Sun's sexy cover shot of the late model.) It's true that watching someone who's been killed on television is different than watching someone who's killed, but something has changed since Vh1 stepped into a news story it wanted nothing to do with. No one is crying foul. 
RELATED: Do We Need Technology to Break Records?
Technology has become an easy scapegoat these days, but it's difficult not to see the ties between our passivity when it comes to the morbid and our endless demand for access. Celebrities these days can't brush their teeth without Instagramming about it. Thus, it's only logical to conclude we deserve access to every aspect of a star's life or death.
As Northwestern University assistant professor of radio, television, and film Max Dawson told me last summer while discussing why fans feel so involved with celebrities' love lives, "Everything has some sort of inside gossip attached to it where the audiences are being encouraged to feel as if we're insiders … as if we're not on the other side of the screen, but we have privileged access."
And that includes an inside look at the dead, or, in the case of Rivera's reality series, a look at the grieving. Rather than viewing these series from the outside in — seeing them as programming involving figures too recently deceased to exploit — we're looking at them from what we think is the inside. As far as we're concerned, we're as much a part of Steenkamp and Rivera's family as their brothers and sisters. We need to grieve for them in the only way we've learned how: By watching them on our flatscreens. 
Now, it's entirely possible Tropika's tribute will touch fans in mourning. And it's possible Rivera's series will provide closure for those who haven't been able to confront her death since she passed away in December following a plane crash. But the series still set a disturbing trend for television of the future. Just how close will we get before we finally realize we're too close?
[Image Credit: Rex Features/AP Images]
---
From Our Partners:

Kate Upton Bares All in Nothing But Body Paint: Video (Celebuzz)

Bradley Cooper Dancing Is Surprisingly Awkward, Sweaty (Vh1)