Why It Matters That 'Reign' Ditched Its Love Triangle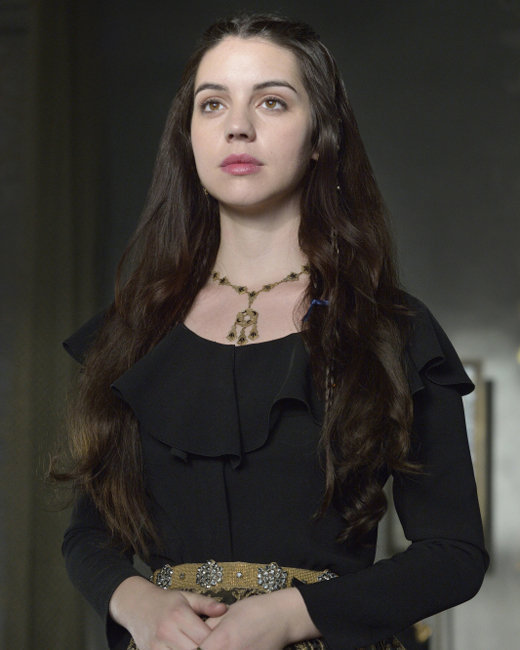 The CW
Everyone enjoys a good love triangle, but lately in Hollywood they're just about everywhere. Since Twilight and The Vampire Diaries first premiered, the love triangle has become standard operating practice on any teen drama series, or in any movie aimed at young adults. However, The CW's teen drama, Reign, is beginning to break the mold. 
The first 13 episodes of the show's debut season heavily featured the romantic tug-of-war between Queen Mary (Adelaide Kane), Prince Francis (Toby Regbo), and Bash (Torrance Coombs). However after the first run of episodes — which was the original length of the show's first season before it got a full order — ended with Francis and Mary's wedding, the love triangle has almost ceased to exist and it has made the show even more exciting, enjoyable, and just overall better.
Sure, the Frary versus Mash debate was fun, but you know what's even more fun? Watching an actual teen queen rule an actual country. There are many love triangles on television, but there are very few, if any, shows focusing on a queen struggling to to prioritize her country's needs along with her duty to her husband. Game of Thrones slightly delves into these issues with Daenarys Targaryen (Emilia Clarke), but Dany has yet to be both a wife and a queen — a Khaleesi, I should say — for an extended period of time.
In fact, if you think about all the movies and television shows that have built their success on love triangles — such as The Vampire Diaries and Twilight — or the feature film franchises that use a love triangle to drum up cheap publicity (looking at you, Catching Fire), Reign ditching its love triangle is rather subversive.
Instead of cashing in on the question of who will end up together and prolonging the show by not giving the audience an answer, Reign ended the debate with Mary and Francis's wedding, and then moved on. The new storylines are bigger, better, and different than anything else on television, which truly separates Reign from the rest of the teen drama series pack in a fantastic way.