Remembering Phyllis Diller: 5 Classic TV Clips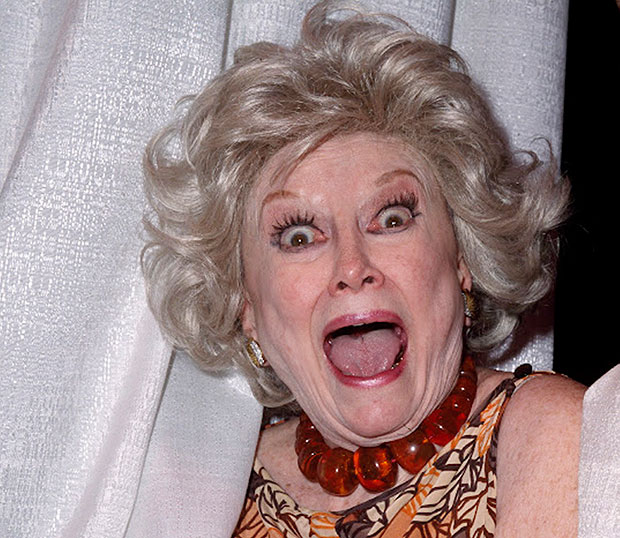 As Hollywood mourns the passing of comedy icon Phyllis Diller, who died earlier today in Los Angeles at the age of 95, it seems only proper to remember the late great comedienne by journeying back through some of her most memorable TV appearances. Though Diller was a pioneer as an individual headliner with multiple specials and the early, zany sitcom The Pruitts of Southampton — she also provided for some standout moments on popular '60s and '70s celebrity staples like The Gong Show and What's My Line?. Perhaps the most stunning way to remember Diller is by revisiting these moments that helped build her star power.
Cameos aside, Diller's largest contribution to Hollywood was her unforgettable stand-up routine, which in no underwhelming terms paved the way for female comediennes and brought Diller signature success and an unmatched reputation for her self-deprecating humor and untamed style. Though these clips can hardly sum up the legacy of Diller and her comedy, they're essential viewing for anyone unfamiliar with the woman with the wild laugh.
Follow Marc on Twitter @MarcSnetiker
[Photo Credit: WENN]
MORE: