Remote Control: What To Watch on Dec. 6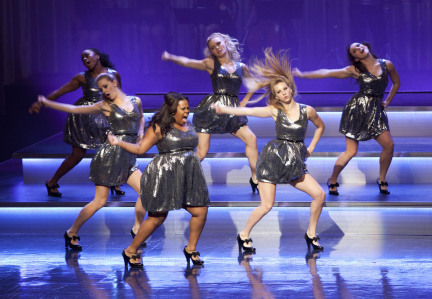 Tuesday, Dec. 6
Top Tier
8 p.m. ET/PT on Fox
"Hold on To Sixteen"
It's time for sectionals! That means dramatic pre-performance announcements! Rachel looking wistfully and longingly at her singing peers from the audience because she's still suspended! The Trouble Tones delivering a way better performance than New Directions because they stole everyone interesting! Also something about Mike following his dreams and Trouty Mouth returns…and he's a stripper? Okay, let's just turn this into a daytime soap already, amirite?
"Bad in Bed"
Jess and her dorky boyfriend take it to the next level – and somehow that involves a weird, stringy, confusing lingerie thing and Justin Long's Jimmy Stewart impression. Well okay then. Now we have to watch.
"To Be, Part 2"
This is sure to be one for the record books since showrunner Kurt Sutter insisted on having a full two episodes to tell the full story of Sons' Season 4 finale. We find Jax facing some serious road blocks as he heads to finalize the deal between the Irish and the cartel. If you look at everything that's already happened this season, you can bet they're going to leave us with one hell of a cliffhanger.
Alternates
A Michael Bublé Christmas
8 p.m. ET/PT on NBC
It's Michael Bublé being cheesy and attempting comedy sketches with Ed Helms and it's all set to Christmas music. You're either in or you went running and soon as you saw the jazzy singer's name.
"The Men of New Natesville"
It's not an inventive premise, but it promises something cute. Jimmy and his co-worker realize they were both bullied by the same person in high school and embark on an ill-fated plan to get revenge.
What Not To Wear
9:00 p.m. ET/PT on TLC
"Becca"
Yet again, Stacy and Clinton revamp a delusional woman's wardrobe. It's nothing you haven't seen, but hey, if it ain't broke, don't fix it.