Remote Control: What to Watch on Dec. 8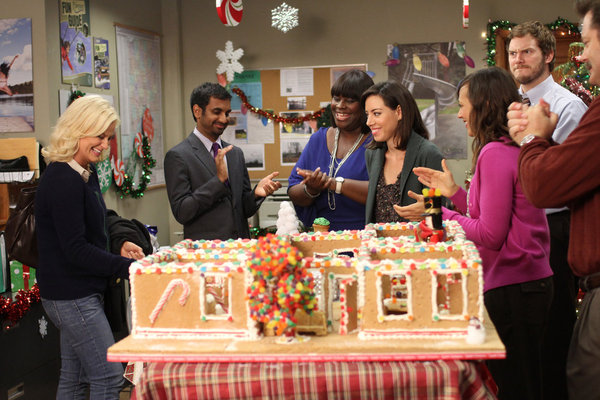 Thursday, Dec. 8
Top Tier
8 p.m. ET/PT on NBC
"Regional Holiday Music"
Before we bid TTFN (ta-ta-for-now, to you non Tigger-loving folks) to one of the best shows soon-to-no-longer-be on television, Community is serving up a nice big helping of holiday cheer. Guest star Taran Killam (SNL) plays the choir director who manages to convince our buncha losers study group to fill in for the glee club in the Christmas pageant. Oh, happy day.
"Citizen Knope"
If there was ever a television character I wished I could be friends with at this merry time of year, it would be Leslie Knope. The episode focuses on her hard work for the Parks Dept., but we also see what a perfect gift-giver she is and witness her friends and coworkers trying desperately to return the favor. She may just be the most amazing fictional person on television.
"Get Carter"
It finally happened. All season, Finch and Reese have been dealing with numbers that related to strangers. But now, the system sends out information that could get both of them in a whole lot of trouble. This week's person of interest is none other than Detective Carter, which means they must protect her without her ever knowing. The stakes are certainly raised; well done, Jonathan Nolan.
It's Always Sunny in Philadelphia
"The High School Reunion"
It's exactly what it sounds like and it's a two-parter. Think you should watch something else? You're so stupid. And yes, that's an obnoxious reference, not me being mean for no reason.
Alternates
"Christmas Wishes"
It's the annual Office Christmas episode, you may have to watch just out of curiosity. What will be like without Michael?
"The Light of Genesis"
Eliza Dushku guest stars as a bit of a temptation for Kevin and Ruxin needs rescuing after getting involved with a cult. How is this show not more popular?