'Revenge,' 'Scandal,' and 'The Good Wife': Life Lessons From TV's Leading Ladies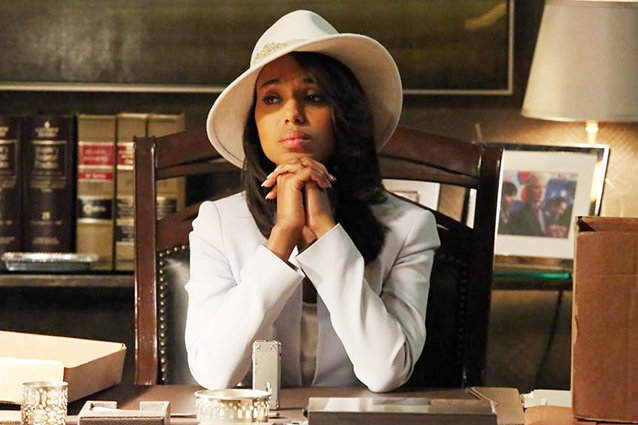 Richard Cartwright/ABC
This was a huge week for some of television's leading ladies. Revenge (starring Emily VanCamp), Scandal (starring Kerry Washington), and The Good Wife  (with Julianna Margulies) all had (or are about to have) pretty epic season premieres, and the women heading up these dramas seriously know how to run a show. Between Emily Thorne's revengenda, Olivia Pope's white hat, and Alicia Florrick's…well, everything…there's plenty to learn from these women. Although they're all very different and (to be fair) Alicia Florrick really is in a class by herself, they share a few common factors that we need to zone in on if we're going to get better at life.
Step 1: Get New Clothes
Every superhero has his or her costume and when Emily, Olivia, and Alicia are out saving the world (each in their own unique way), they are always dressed for the job. Emily's a Hampton socialite, Olivia's a DC lawyer/fixer, and Alicia is a lawyer/governor's wife, but they all have a similar style. Whether in business attire or dressed for the after-party, they manage to pull off sexy, classic, and chic all at the same time. By the time you throw in the perfect hair (please note that they all either go for the side or middle part) and the shoes – you've got three women who simply exude power.
Step 2: Even When You're Reckless And/Or Unsure, Appear To Be Ridiculously Confident In Yourself
Let's be real—these leading ladies are not exactly good girls… at least not all of the time. Shonda Rhimes has had to come to the defense of her Olivia Pope character, saying that she's too human to be a role model. All of these women have, at some point or another, lied or cheated or even done something wholly unforgiveable to a loved one. But they have, like, this thing in their jawline (we think it's called intelligence) where they almost never falter, never look remotely unsure of themselves. We like that. Plus, it makes their vulnerable moments seem all the more real.
Step 3: Get Yourself A Die-Hard Crew
Emily has her Nolan, Olivia has The Gladiators, and Alicia has a variety of folks (lawyers, clients, friends) who — depending on the situation — have her back. But they've all also proven their loyalty at some point, so first get loyal, then get yourself a crew.
Step 4: Try Your Best To Make Out With Good-Looking Men Whom You Also Respect
No, really. This is important. It's come to our attention that all of these women make out with good-looking men who they also respect. Granted, some of the men are not exactly available, some of them have made questionable moral decisions, and one of them is the President of the United States. But that's not the point! If you're looking to be successful in life, you start by pretending you're either Emily Thorne, or Olivia Pope, or Alicia Florrick – and only make out with good-looking guys who you also respect. Or women. Depending on your preference.
More:
Can 'Revenge' Return To Its Former Glory?
You Absolutely Must Watch 'Scandal'
Get To Know Shonda Rhimes
---
From Our Partners


Stars Pose Naked for 'Allure' (Celebuzz)


20 Grisliest TV Deaths of 2012-2013 (Vulture)