'Revenge,' There You Are! Daniel Goes to Court, Victoria Gets It On, & More — PICS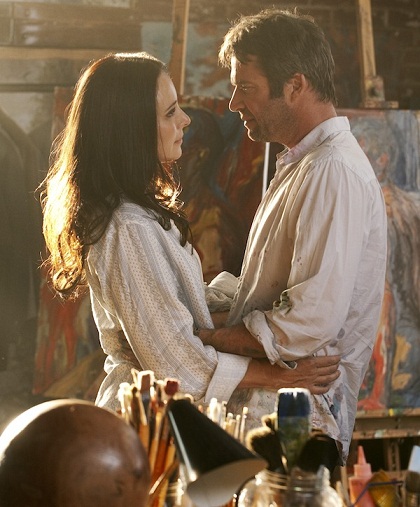 Revenge, you saucy minx. Why have you left us to wallow in your abysmal absence? Come back, already. We'll take these teasing photos as a temporary pacifier, but we can only hold out for so long. 
When we left ABC's most delicious melodrama last, the princely Daniel was behind bars and the Grayson family was striving to project their strength as a family in order to hide their deepest, darkest secret. But it appears that the strength of family isn't something Victoria is able to hang onto; these photos tease her tryst with onscreen lover James Purefoy (Rome), and they look all kinds of steamy. We spy a significant lack of pants, Queen Victoria. 
Also on the docket is Daniel's day in court, where he delivers his usual dumbfounded, puppy-caught-pulling-a-piece-of-chicken-off-the-table look while prosecutors recreate Tyler's murder (for evidence of course — not at all because Revenge gets off on alluding to Shakespearean passages and themes). But what's this? Are Emily and Jack looking longingly at each other while Daniel sits no more than two feet away, on trial for potentially killing his rampaging wretch of an ex-best friend? 
Just getting wrapped in those tiny pieces of drama get us going. Seriously,
Revenge
. Get back here. Now. We'll even let Emily recite the entirety of Canterbury Tales at the end of the episode. Just return to us.
Luckily, the end of our misery is in sight. The ABC hit returns April 18 at 10 PM ET/PT.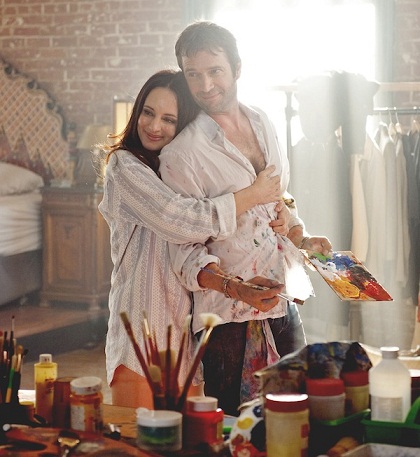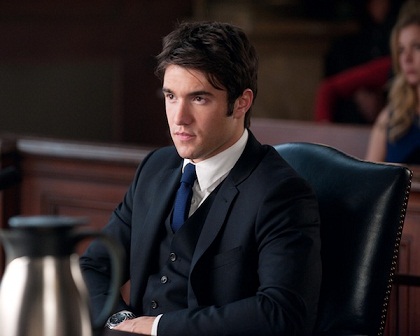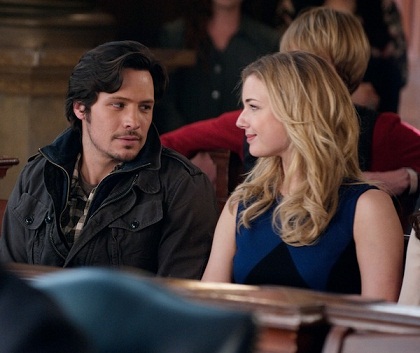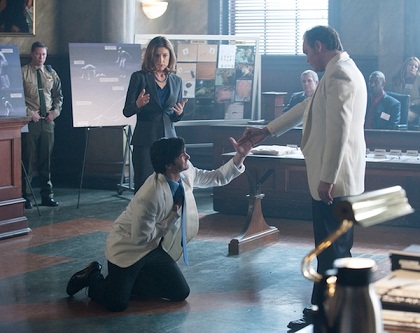 More: