Richard Belzer Leaves 'Law & Order: SVU' — Our Favorite Det. Munch Moments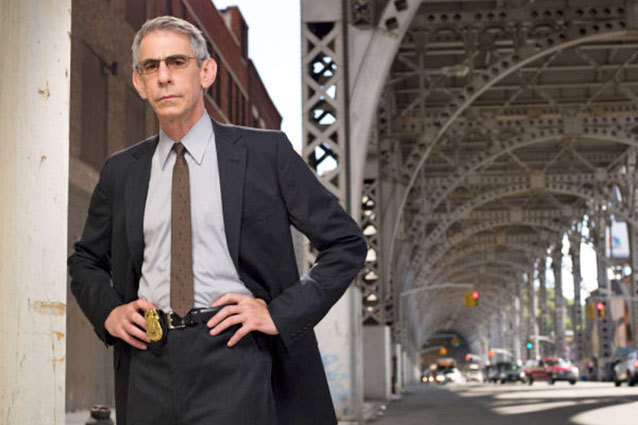 NBC
After 15 seasons of chasing fictional bad guys, Richard Belzer is saying goodbye to Law & Order: Special Victims Unit. At the end of the Oct. 9 episode, it was revealed by Capt. Craigen (Dann Florek) that Belzer's charcter, Sgt. John Munch, would be retiring from the force. Olivia (Mariska Hargitay) was shocked, and so were we, because what's SVU without the cynical yet beloved Munch?
The good news is that Belzer doesn't plan on staying away from the NBC show forever. Sources told The Huffington Post that Munch, a character that first appeared in Homicide: Life on the Street in 1993 and then went on to appear in SVU in over 320 episodes, may come back to the set as a guest star in future episodes. 
"I'd be a fool to say I didn't want to do it anymore and I'm certainly not bored with the character because the writing is so good," Belzer told The Huffington Post last May. "[Munch is] very close to how I would be if I were in that situation, so it's a dream."
Whether Munch is coming back or not, his wisecracking is going to be dearly missed. Here are a few of our favorite Munch quotes:
ADA Casey Novak: Do you know where Olivia is? 
Det. John Munch: Word on the street is that she's out having my love child.
Det. John Munch: Dodgeball? Haven't they outlawed this barbaric practice yet? I literally weighed 98 pounds. I can still hear them. "Break the pencil!" I was a walking bruise.
Det. Fin Tutuola: I didn't know you spoke Greek. 
Det. John Munch: I have to keep some mystery, otherwise you'll grow bored and stop loving me.
Det. John Munch: I guess if I ever have kids I'll have to call 'em "Munchkins."
Psychiatrist: We still have 45 minutes. 
Det. John Munch: Well, I could give you a complete detailed account of my sex life… but, what are we going to do with the other 44 minutes?
Law & Order: SVU airs Wednesdays at 9 P.M. on NBC.

More:
'Law & Order: Special Victims Unit' TV Stills
'Law & Order' Star Dennis Farina, A Real-Life tought Guy, Dead at 69
Paula Deen and Trayvon Martin Combined Into One Bizarre 'Law & Order: SVU' Episode
Follow @CaseyRackham  
Follow @hollywood_com
---
From Our Partners:

A Complete History Of Twerking (1993-2013) (Vh1)


20 Grisliest TV Deaths of 2012-2013 (Vulture)