'Game of Thrones' Star Richard Madden Is Sad… Now Why Could That Be?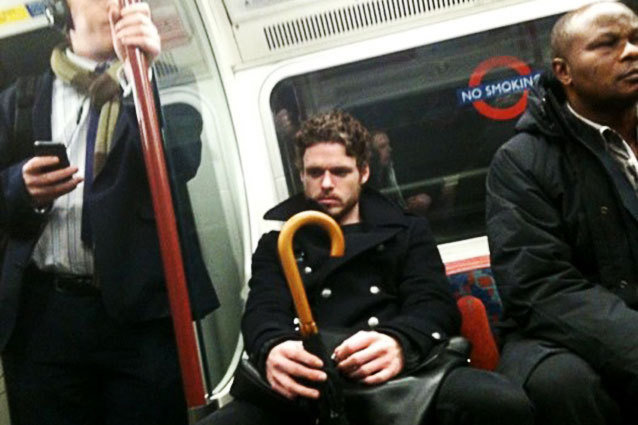 Note: If, somehow, you have managed to avoid hearing about Sunday night's episode of Game of Thrones, and, somehow, the words "red wedding" still mean nothing to you, then this post is a wee bit spoilery. Read at your own risk.
Poor, poor Richard Madden. If the above photo, posted to the Game of Thrones-themed Tumblr Tullypond, is any indication, handsome Ricky is not too happy about his newfound unemployment. 
Madden revealed to Access Hollywood that his journey back home to London after shooting his final, fateful scene as Robb Stark was not a happy one. "I cried the whole way," he said. "I was the crazy boy on the plane crying at about midnight, landing in London." 
And now, well, a picture is worth a thousand words. That is one unhappy wolf.
Follow Abbey on Twitter @AbbeyStone | Follow Hollywood.com @Hollywood_com
More:
Arya Stark Is a Vine Champ
'Game of Thrones' Recap: The Rains of Castamere
Book-Lover's Spoiler-Filled Guide to 'GoT' Season 3  
---
From Our Partners:


Zoe Saldana Strips Down For Magazine (Celebuzz)


33 Child Stars: Where Are They Now? (Celebuzz)