Ricky Gervais' Youtube Show: Learn Guitar with David Brent
Long past his days on the original United Kingdom series The Office, Ricky Gervais reprises his role as David Brent for his YouTube subscribers. In his second episode of his YouTube series "Learn Guitar With David Brent," the beloved (or detested) former Wernham-Hogg Paper Company regional manager teaches his fellow musical hopefuls some sick guitar skills… well, kinda.
Brent starts off by introducing his song about his travels through America down to Mexico, but then claims that he hasn't actually taken that trip. He shares, "I'm sick of this bulls**t saying, 'Write about what you know.' Write about what you don't know!" Brent then shares his realization that dreams are realer than reality, so why not just write about them instead? Super inspirational!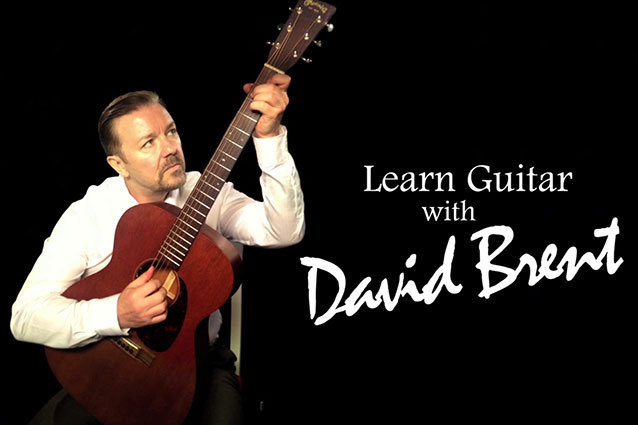 No, we don't actually get to pick up any guitar tips, but we do have five minutes packed with sheer hilarity and some ridiculous jokes. We even have the treat of a performance of his new hit song "Ooh La La," which is pure brilliance if you ask me… besides the fact that he should've probably named the tune, "It's a Beautiful Day" (which Brent doesn't seem to realize until the song's over).
Stay glued to Ricky Gervais' YouTube channel for the next installment of "Learn Guitar With David Brent."
More:
Ricky Gervais' New Comedy 'Derek' Hits Netflix In September
Ricky Gervais' New 'The Office' Episode Is Here… And David Brent Still Dosn't Get It – Video
Ricky Gervais Revives David Brent In 'The Office Revisited' – Teaser
---
From Our Partners:


Zoe Saldana Strips Down For Magazine (Celebuzz)


33 Child Stars: Where Are They Now? (Celebuzz)