Ring in the New Year with Zombies and Meth Dealers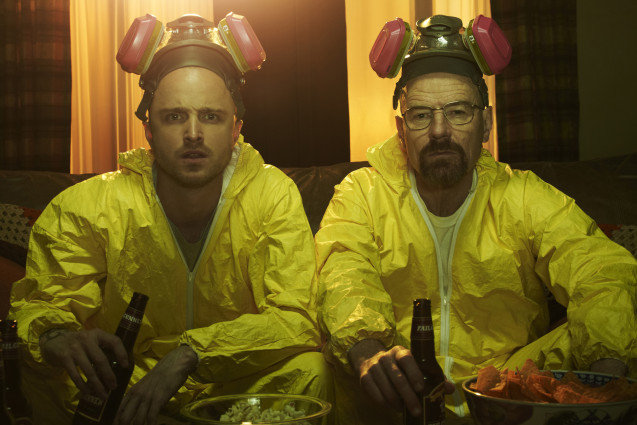 AMC
Traditionally, The Twilight Zone marathon on Syfy is the major TV event of New Years — or maybe that's just for the science fiction geeks. But if you're not one for black and white science fiction and you're more into zombies and meth dealers, AMC has a fantastic alternative. AMC is bringing its two heavy hitters into the ring for the battle of the New Years marathons. From Dec. 27 until Jan. 2, the network will run the entire series of Breaking Bad as well as all of The Walking Dead up until the recent mid-season finale.
We've all had a bit of separation anxiety since Breaking Bad wrapped up back in September — how have we lasted almost three months without it!? Now you can relive the whole series on its home network. If you miss Jesse Pinkman as much as we do, the marathon begins at 12 p.m. on Friday Dec. 27 and runs through the weekend until Monday Dec. 30.
Then you can switch gears from drug deals gone wrong to the world gone wrong for The Walking Dead. The marathon begins at 9 a.m. on Dec. 30 and will go until 5 a.m. on Jan. 2. Because who wants to watch the silly old ball drop when they could be watching an apocalyptic world full of humans fighting for their lives against zombies? It's pretty clear which sounds more exciting.