The 'RuPaul's Drag Race' Season 6 Trailer is Everything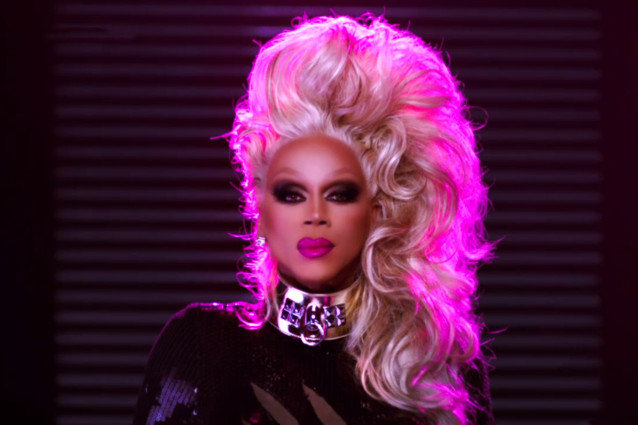 Logo TV 
The cast of RuPaul's Drag Race  Season 6 has finally been officially released after being leaked online ages ago. The new trailer has everyone gagging over the amazing celebrity guest judges, the higher production value, and the amazing queen moments. A queen does a death drop when she first walks into the studio! The caliber and expectations of the queens are definitely getting higher. RuPaul may have trouble picking America's Next Drag Superstar. 
Judging from the trailer Khloe Kardashian, Adam Lambert, Paula Abdul, and Sheryl Lee Ralph will be judges. Neil Patrick Harris and David Burtka also appear in matching outfits and may be performing as one judge. NewNowNext reports that other judges include Game of Thrones star Lena Headey, The Exorcist star Linda Blair, Leah Remini, Jaime Pressly, Community's Gillian Jacobs, Chaz Bono and Cher's mom, Georgia Holt.
It looks like the acting challenge may be a horror challenge since the girls are covered in blood and Ms. Blair is present. There also has to be a Cher challenge. RuPaul is a die-hard Cher fan and since Cher's son and mother will be there as judges it seems to make sense. There will be the requisite sitcom challenge that will probably be judged by Remini and Jacobs.  There also may be another musical challenge since Abdul and Ralph are judges. If there wasn't so much time to wait we wouldn't have to speculate, Ru!
This looks like it's bound to be an amazing season.
Here are some amazing quotes from the trailer alone:
We're drag queens in a f***ing competition; the only thing worse is prison. –Bianca del Rio
I appeared on American Idol. I looked like a lesbian Jonas brother. – Adore Delano (Danny Noriega)
Basic Bitches not wanted. – Khloe Kardashian
This is the motherf***ing Olympics! -­ RuPaul