Ryan Murphy Tweets First Look at Adam Levine in 'American Horror Story'
Ryan Murphy
must have been feeling a little left out of the Twitterverse, because he finally succumbed to the pressure and created an account. On Monday,
@MrRPMurphy
was born. And, less than 24 hours (and 56,000 followers) later, the
Glee
and
American Horror Story
creator immediately began tweeting photos — of
Lea Michelle
and
Kate Hudson
on the set of
Glee
, as well as
Adam Levine
and a mysterious co-star filming new scenes for
American Horror Story
's second season. 
On AHS, Levine is slated to play one half of the couple known as 'The Lovers' (opposite Jenna Dewan), but this is the first we have seen of him on set. In Murphy's photo, we also get a look at what Murphy calls "Bloody Face." It's not an especially creative name, but it is certainly descriptive. Murphy teases the face as one of the show's "stars," which may mean that the image will be a recurring theme in the new season, set in a 1960s insane asylum. 
AHS exclusive: Two of our stars who started shooting today – – the multi-talented @adamlevine and Bloody Face!
— Ryan Murphy (@MrRPMurphy) July 30, 2012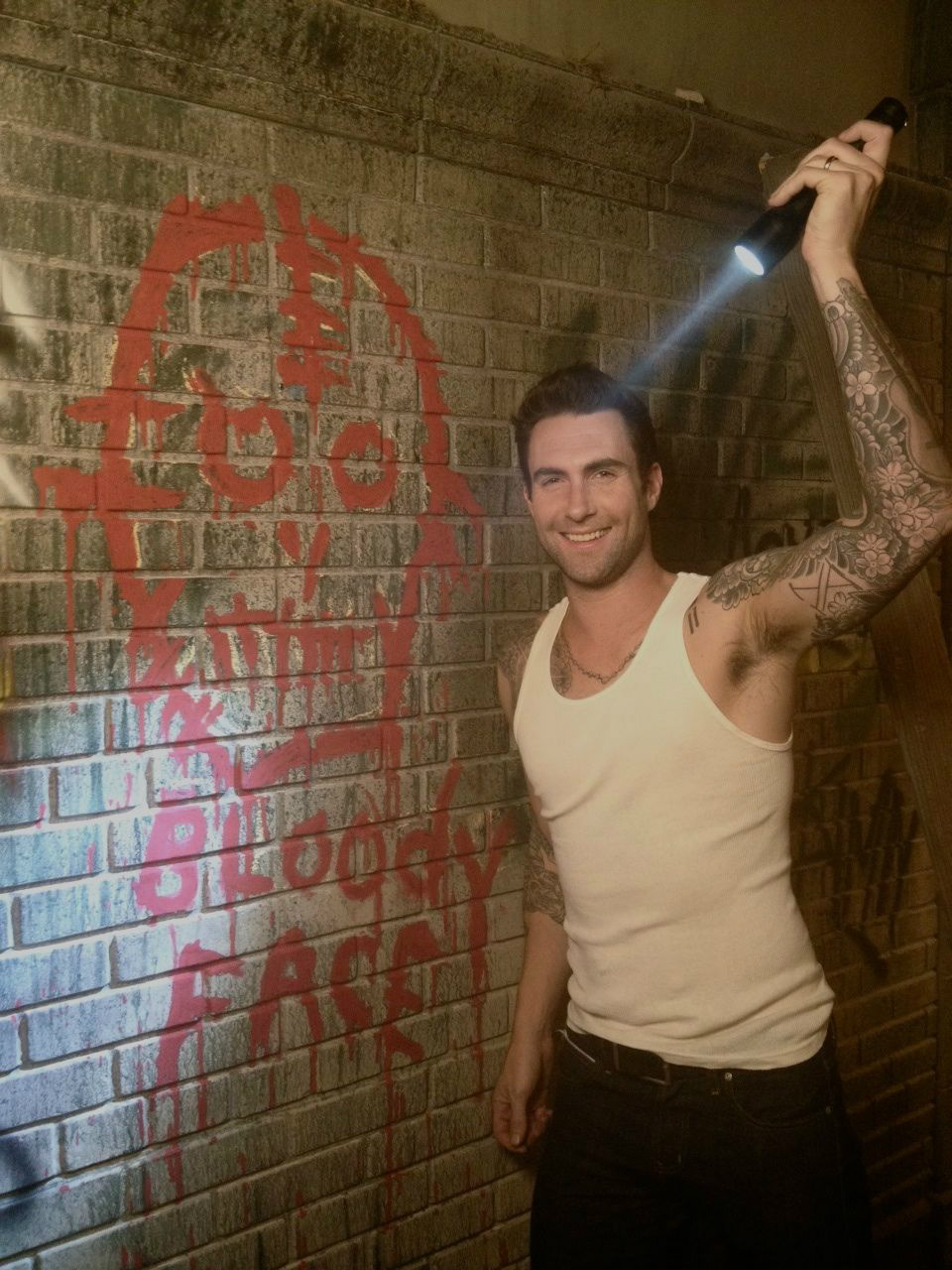 Levine is just one of the many big name stars attached to the next installment of AHS. Other cast members include Jessica Lange (who will return to play the nun who runs the asylum), Chloe Sevigny, Joseph Fiennes, Mark Consuelos, James Cromwell, Franka Potente and more. 
[Photo Credit: Twitter]