Sarah Michelle Gellar Joins Robin Williams Pilot, But Can Buffy Do Funny?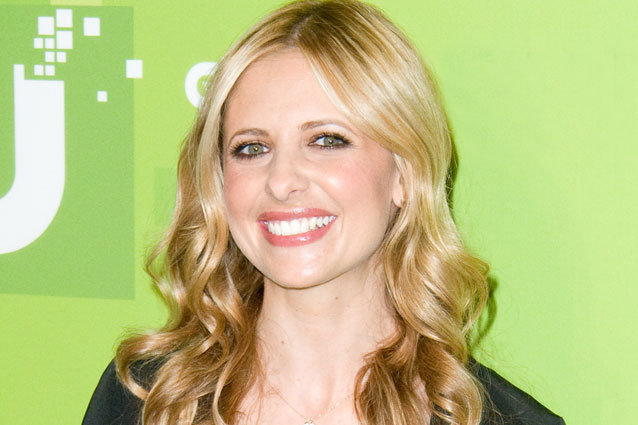 Buffy is coming back! Sarah Michelle Gellar is returning to television (again) with Robin Williams' CBS comedy pilot: Crazy Ones. The workplace comedy comes from Ally McBeal genius David E. Kelley and takes on the world of advertising. Gellar will play the daughter of Williams' character Simon Roberts, according to the Hollywood Reporter. Gellar's Sydney Roberts is very type-A, and helps run her father's ad agency as the creative director, with the help of James Wolk, who plays a copywriter at the agency. And we've seen Gellar as the tough girl as Buffy and as the femme fatale in CW's defunct Ringer, but can she make us giggle as the lead in a comedy?
While Gellar's bread and butter has been drama, she's dipped her toes into comedic waters on a few occasions. 
She's a frequent guest voice on Seth Green's Adult Swim staple Robot Chicken, so it's clear there's no dirty joke she can't handle.
Gellar was a guest on Sex and the City back in the day as a parody of the typical rising Los Angeles writer. This uppity type-A character could serve Gellar well as she dives into the workplace sitcom.
And of course, she served up crowd-pleasing jokes in the Scooby Doo movies. They're not the most high-brow or sophisticated jokes, but they're certainly fit for wider audiences, something Gellar will need to be able to do on CBS.
While Gellar's only given us a smattering of comedic appearances, she'll be in good hands with comedy vets Kelley and Williams.
[Photo Credit: Ivan Nickolv/Wenn]