Sarah Palin's Fox News Split: The Palins' Short, Troubled History on TV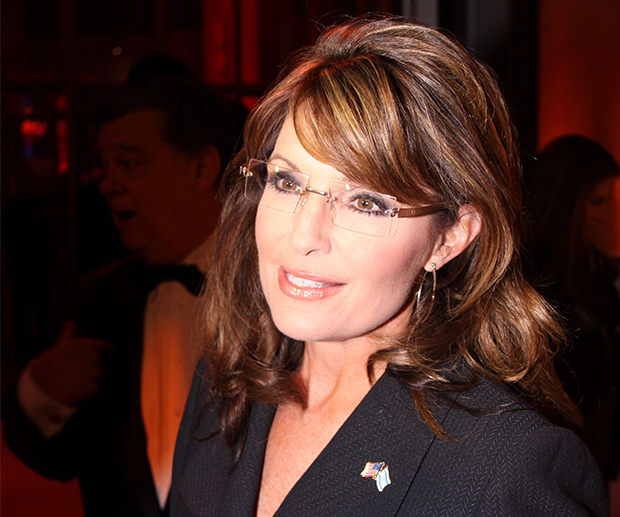 Sarah Palin has always been thought of as a political figure made for TV. No matter what your personal opinions are about her, there's no denying she's a fascinating person (Barbara Walters, of course chose her for her much-hyped "Most Fascinating People of the Year" list in 2009). 
But now that the controversial one-time Vice Presidential hopeful has announced her exit from Fox News, it begs two questions: What will Palin do next? And why hasn't her time on television been a bigger success? 
Palin herself vaguely answered the first question in a new interview with Breitbart News, revealing that she'll keep on "truth-telling," but just not on Fox. "As far as long-term plans, the door is wide open," she said. "I know the country needs more truth-telling in the media, and I'm willing to do that. So, we shall see."
As for the second question, well, that requires a deeper dive. 
The Palin Family's TV Rollercoaster Palin, who began working for Fox News in 2009, became the network's highest paid contributor, earning $1 million per year.
The former Alaskan Governor's time on Fox certainly can't be considered a ratings disaster. In fact, she often brought a lot of attention to the news network. But some have questioned whether it was the right kind of attention: was the right-wing talking head just too polarizing for the already-polarizing network?
In addition, there were reports of in-fighting. A 2011 New York magazine story quoted a Republican source close to Fox News Chairman and CEO Roger Ailes being disappointed with his hire: "He thinks Palin is an idiot. He thinks she's stupid." But for now, the split seems amicable. 
Palin's other big foray into TV was also a bit of a mixed bag. Sarah Palin's Alaska, which debuted in late 2010 on TLC was highly promoted but began a quick nose-dive in ratings. The reality show started out as the network's most-watched series premiere, pulling in just under 5 million viewers. 
But the second episode fell to 3 million and by the fourth episode, just 2.8 million people were tuning in. Reports, though unconfirmed, circulated that Palin had earned about $1 million per episode for the series. 
Her daughter Bristol has even tried her hand at reality TV several times, twice as a contestant on Dancing With the Stars and on her own Lifetime reality show Life's a Tripp, which tanked in ratings, debuting to just 726,000 viewers before sinking to 586,000 in its second week.
Interestingly, two TV projects that are widely considered to be industry successes took jabs at Palin. Game Change, the HBO movie about her candidacy with John McCain starring Julianne Moore, pulled in a gross audience of 3.6 million viewers over its four-weekend run and has won multiple awards. 
And her famous visit to Saturday Night Live to meet face-to-face with her impersonator, Tina Fey, pulled in the show's best ratings in 14 years with about 14 million viewers. 
As for Palin's true next step, it's anyone's call whether it'll be on TV or some other arena. She continues in the Breitbart interview to say, "[I'm freeing] up opportunities to share more broadly the message of the beauty of freedom and the imperative of defending our republic and restoring this most exceptional nation. We can't just preach to the choir; the message of liberty and true hope must be understood by a larger audience." YouTube, anyone?