'Saturday Night Live' Premiere: Ushering In a New Era?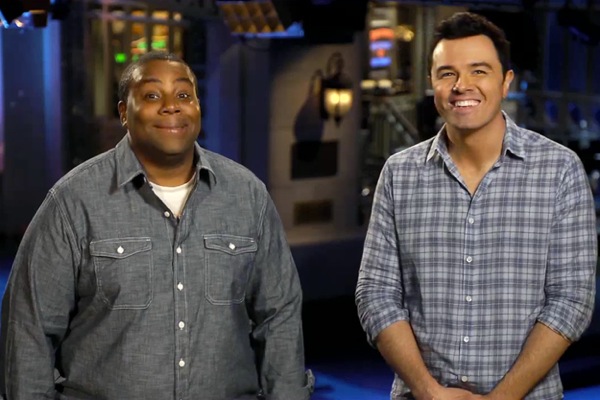 The tides are turning on Saturday Night Live. And I'm not just saying that to make a pun about musical guest Frank Ocean. (Except, let's face it, I kind of am.) But, for the first time since the early 2000s, when Will Ferrell's exit made way for the sketch comedy show's era of Tina Fey– (and then Kristen Wiig)-led female domination, Saturday Night Live will feel patently different than the show we left behind in May.
First off, the series' spring finale saw the last of SNL (and big screen) superstar Wiig, which means no more Gilly (thank god!) or Björk (But why?! Now we'll have to make clouds our friends instead). And, thanks to Andy Samberg's exit, we'll also no longer be privy to SNL's youthful Digital Shorts — whether you found the segments to be infuriatingly immature or uproariously creative, there's no doubt the sketches opened up the series' demographic to an audience more interested in laser cats than James Carville.
But, less than one week before its 38th season premiere, SNL announced three new cast members that will undoubtedly help drive the new direction of the sketch comedy show, even as featured players: Chicago comics Cecily Strong, Aidy Bryant, and Tim Robinson. Add that new Midwest flavor to fresh Season 37 meat Kate McKinnon — who only began to flex her very funny comedy muscles before the close of the season — and SNL is starting to feel brand spankin' new.
And it seems the series is reflecting that in their first guests of the season. Whereas the past two seasons featured SNL mainstays as premiere hosts — Alec Baldwin and Amy Poehler — Season 38 is taking a chance on first-timers Seth MacFarlane and Ocean. And on its own cast. Four years after lingering cast member Fred Armisen debuted his polarizing Barack Obama impersonation, Jay Pharoah will be officially taking up the reins during the sure-to-be politically heavy season. But will this new era of SNL resemble the beloved early 1990s period… or the dreaded Anthony Michael Hall days? We'll be tuning tonight in to find out. But it's easy to have faith knowing this man will be there.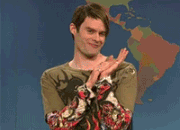 Talk about tonight's premiere here, and return back tomorrow for Lisa Costantini's full recap!
[Image Credit: NBC]
More:
Great Job, SNL! Jay Pharoah Set to Take Over Obama Impression This Fall
Emmys Idle Threats: Give Bill Hader an Emmy or I'll Sic DJ Baby Bok Choy On You
SNL Promos Ask the Tough Questions, Like: Is That Seth MacFarlane's Real Voice? — VIDEO