'Saturday Night Live' Promo: Daniel Craig Plays Well With Taran Killam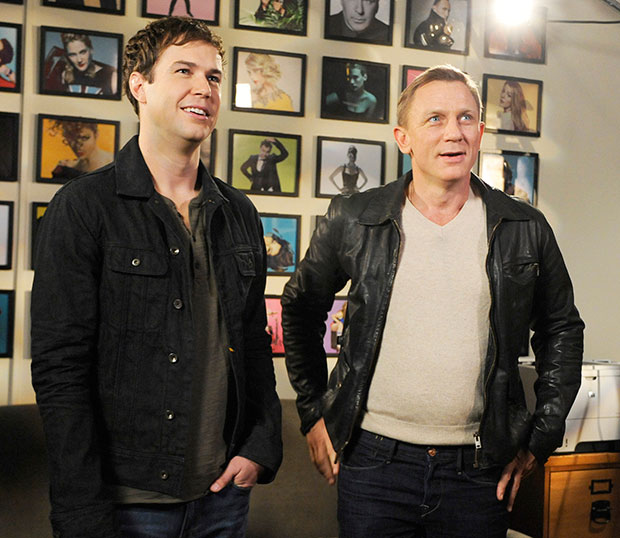 There's something infinitely hilarious about stoic, serious action stars tapping into their comedy side. (See: Liam Neeson "getting in the cage" with "Nicolas Cage" on Saturday Night Live and testing out his improv skills to a stunned Ricky Gervais and Stephen Merchant in this insta-classic Life's Too Short moment). Maybe it's the juxtaposition of how we usually see them, or maybe they're just untapped comedy resources, but either way, it's pure gold when it all comes together. 
We're only three episodes into Season 38 of
SNL
, but other stars are going to have to up their ante if they want to have a promo ad even half as laugh-out-loud funny as this weekend's host
Daniel Craig
. Turns out, the
Skyfall
star not only has a sense of humor, but he has a sense of humor about himself. Who knew?
Apparently, 
SNL
rising star
Taran Killam
 did, because the funny man (who makes his
SNL
promo debut here) got over two minutes of sheer silliness out of the very private actor who has all but turned being intimidating-looking into an art form. The bulk of clip is various bits about Killam fawning all over Craig, including trying to get him in a lip lock (can you blame him?) and making James Bond quips ("That was double-0
heaven
!"). Plus: a montage! 
Don't shoot yourself in the foot by not watching this clip of Craig (or shoot him for that matter, he really hates guns) or by missing SNL this weekend when he hosts, along with musical guests Muse. If the episode is anything like this promo, it should be more entertaining and funny than a skydiving Queen Elizabeth II.