Oooh, Scandal!: Kerry Washington and Taran Killam Get Kooky in 'Saturday Night Live' Promo
Scandal star and style guru Kerry Washington proves that she has a couple of comedy tricks up ther finely tailored sleeves in the latest round of promos for this week's Saturday Night live. Kerry is a natural, playing straight man to Taran Killam's overblown comedic antics. Killam unleashes a killer Eminem impression that deserves the full sketch treatment… like right now. Other highlights include Killam chugging a gallon of milk and the two chanting "Oooh, scandal!" like a pack of overdramatic middle schoolers. Is it Saturday night yet?
Luckily, we won't have to wait all week to get our fix on Washington or Killam. Scandal airs Thursday nights, while you can see Killam on the big screen in 12 Years a Slave… although, as you might expect, he doesn't exactly get to stretch his comedic muscles in that movie.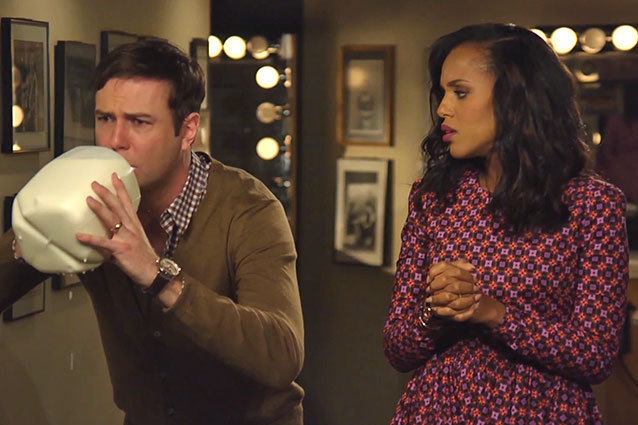 NBC/YouTube