Ranking The 'Scandal' Gladiators According To Hotness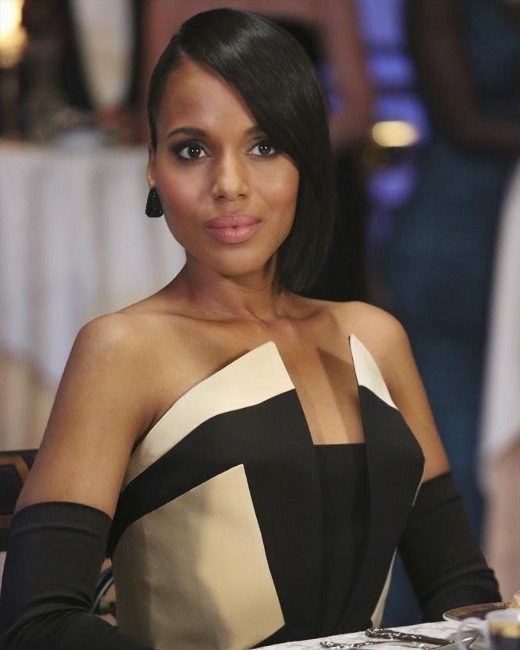 ABC
It's time to get a little superficial up in here! Season three of Scandal is heating up and it's not just because of all the fake deaths and creepy Papa Pope storylines. We're guessing the show's popularity lead to an increase in glam squad budget, because the Gladiators are looking hotter than ever. Leaving Olivia Pope out of this (because, come on…some people are in a class of their own), we're ranking the amazing Gladiators based on what really matters — hotness.
4. Quinn Perkins (Katie Lowes)
We don't know who's doing Quinn's eyeliner this season, but they are killin' the game. Unfortunately Quinn's also been pissing a lot of people off this season, seeing as how she can't stop thinking about that one time she tortured a guy, and it's been getting her into all kinds of trouble. Get it together, Quinn! Your emotional issues and creepy B6-13 drama plots are affecting your hotness.
For the record we are talking about beardless Huck, and normal Huck — not Homeless Huck or Huck after he's been water boarded by the CIA and hasn't showered for weeks (à la last season). Huck is always gonna be a cutie, but he's also still one of the scariest characters on Scandal, which makes him less hot and more "cute guy you'd take a second look at if you saw him in a coffee shop but would quickly look away when you saw the darkness behind his eyes."
2. Harrison Wright (Columbus Short)
Nobody knows how to rock a three-piece suit like Harrison. NOBODY. That is all.
1. Abby Whelan (Darby Stanchfield)
Last season Harrison might have topped this list, but Abby's glam squad has seriously changed the game. They put a curling iron to those banging red locks (and clearly added a few tracks), took the smoky eye to a whole 'nother level, and put her in all of the right clothes. No wonder poor David Rosen can't keep away! It also helps that Abby's funky little attitude hasn't changed. All her über-sarcastic quips + that hair (seriously) = a hotness the likes of which Scandal has never seen.