Famous Actors Kids Are All Getting Their Own TV Pilots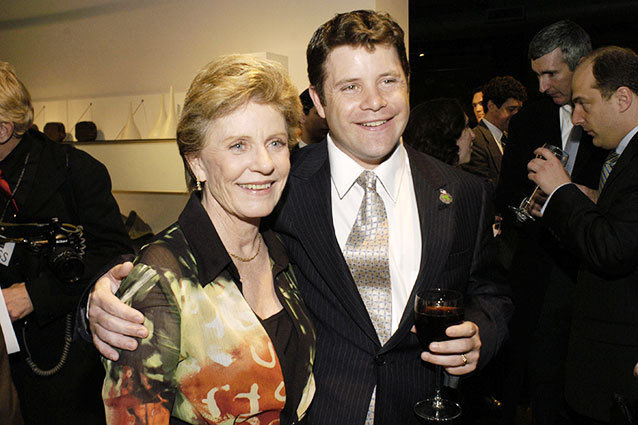 What the heck is a Roofis Sutherland and why the heck does it have its own CW pilot? Well, he's a celebrity's kid and the hot trend in pilot casting seems to be giving famous actor's kids their own pilots. Just look at Sean Astin. Before he was the star of The Goonies and The Lord of the Rings he was the son of Patty "Identical Cousins Yes They Are" Duke. (Wow, speaking of identical cousins, these two really look alike!) Now he's going to co-star in CBS' new pilot Surgeon General. It's about, and this is a stretch, the Surgeon General of the U.S.
As for the uniquely spelled Roofis Sutherland he is the son of Kiefer Sutherland and grandson of Donald Sutherland, which means this family should probably try to ressurect Dynasty on TBS to give Dallas on TNT a run for its money. Instead, Roofis (I really can't get over how stoopid the spelling of his name is, so like a celebrity kid) will play notoriously awful prognosticator Nostradamus in Reign, the CW's attempt to make Mary Queen of Scots trend on Twitter. We wish them, and their famous names, the best of luck. 
Follow Brian Moylan on Twitter @BrianJMoylan
[Photo Credit: David S. Holloway/Getty Images]
---
You Might Also Like:


14 Movies Thshiat Are, Surprisingly, Not Porn


Stars Who Have Lost Roles For Being Too Hot (Celebuzz)