Sean Hannity Signs Four-Year Extension with Fox News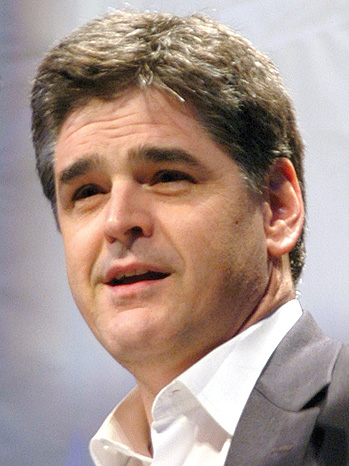 Hannity is here to stay. Popular Fox News Channel host and personality Sean Hannity has signed a deal that will keep him at the network until at least 2016.
The deal means that Hannity and network-mate Bill O'Reilly — who inked a similar extension just three weeks ago — will remain at Fox News until, and possibly beyond, its 20th anniversary. O'Reilly and Hannity's shows are number one and two in the ratings, respectively, for the "Fair & Balanced" network.
"In true [Fox News chairman and CEO] Roger Ailes form, he saw something in me that no one else did and afforded me the opportunity to achieve incredible success," said Hannity of his time at the network and new deal.
Hannity started at Fox News in 1996, the year it launched, as co-host of the conservative-vs.-liberal-formatted Hannity & Colmes until it ended in 2009. Since then, he has hosted his own series, Hannity, with which he has successfully juggled a hit radio show, The Sean Hannity Show.
[Image: Getty]
More:
Jon Stewart and Bill O'Reilly Get Heated on The Daily Show
Bill O'Reilly Idiotically Says Glee Will Make Kids Experiment With Being Gay