'Bachelor' Sean Lowe Gets (Half) Naked: 5 Gratuitous Shirtless Pics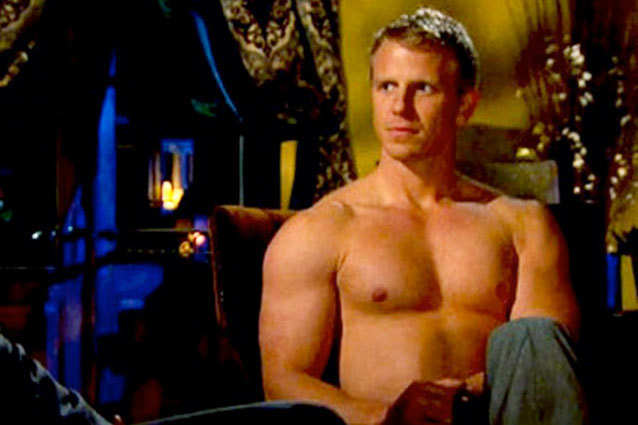 If you watched The Bachelor this season, then you are more than aware of the fact that Sean Lowe doesn't really like to wear clothes. Whether he was stripping on the beach to play a game of volleyball or rubbing himself down in a steaming hot shower, there were plenty of times when Sean just didn't feel the need for his abs to be comfined inside his shirt. And we're not complaining — the fans (and myself) couldn't get enough of these near-nude scenes. Sean is like some dreamy, Olympian God created especially for our viewing pleasure.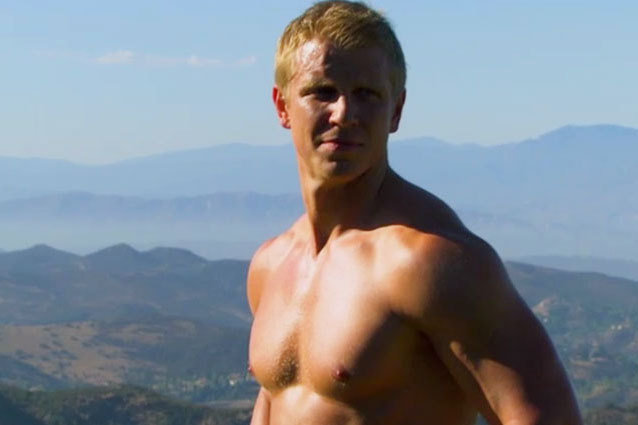 RELATED: 'Bachelor' Ratings Rise
But, while Bachelor fans obsessed about Sean's rock-hard abs, Sean actually was quite embarrassed to be seen quite so often in the buff. "Yeah, I always feel [a bit] self conscious, especially if it were like a steamy makeout," Sean tells Hollywood.com during a conference call with press the morning after his decision was revealed. "I always think, 'Oh man, my grandma is watching this back home.' That's just a little awkward."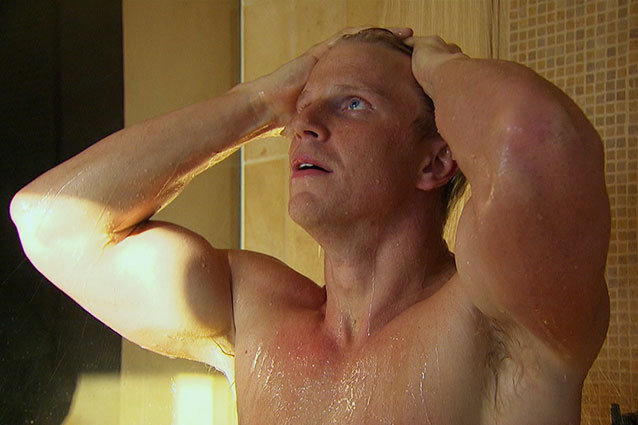 It got way worse than just the shirtless makeout sessions, though. "Every time they have the gratuitous shirtless scenes like in a towel or in a shower, especially at the conclusion of the Sean Tell All episode where they had, like, the '70s porno music playing and showing me in the shower, I was really uncomfortable watching that," Sean says.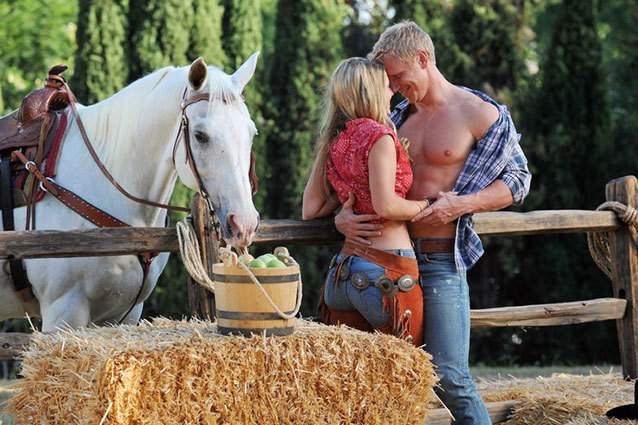 While Sean may have been embarrassed about showing off his body, his now-fiancee Catherine Giudici didn't see a problem with it at all. "I mean, obviously, he has an amazing body," she tells us. "So I never saw any issues with it." She actually found the whole situation to be "funny," saying, "If America l likes it, I don't have any problem with it."
RELATED: Sean Lowe Joins 'Dancing with the Stars'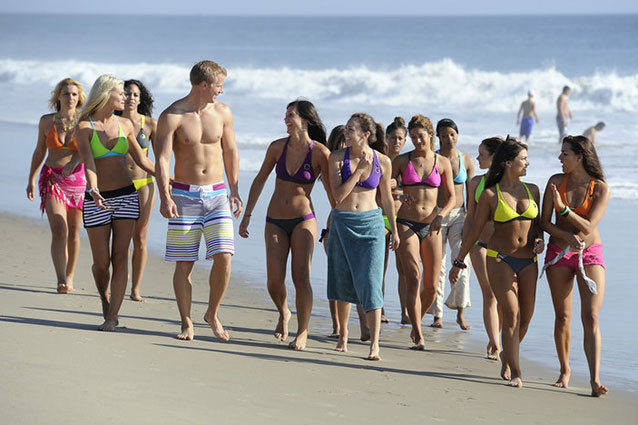 Besides, now Sean is all hers. Well, kind of — she still has to share him with Dancing with the Stars fans when he starts competing on the upcoming season, which premieres Monday on ABC.
Follow Lindsey on Twitter @LDiMat.
[Photo Credit: ABC(5)]
---
You Might Also Like:


8 Male Stars With Tramp Stamps


Stars Who Have Lost Roles For Being Too Hot (Celebuzz)