What the Cast of 'Sean Saves the World' Should Do Next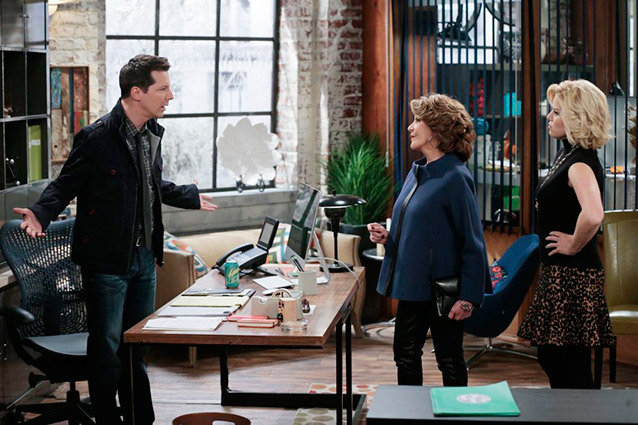 NBC Universal Media
NBC has pulled the plug on the struggling comedy Sean Saves the World. An experiment in that broad-appeal type of show the network is so desperate for, Sean took a talented cast and buried them in mediocre material. Now that the series is kaput, we have a wish list of where we'd like to see its ensemble go next.
Sean Hayes: Daytime Talk Show

His long-time Will & Grace costar Megan Mullally tried her hand at the chat show game a few years back. The program was not a rousing success, as most of her audience were struggling to accept the sound of her real voice and the absence of Karen Walker's antics with her beloved Jacky. Might we suggest that Mullally and Hayes give the people what they want and team up for a show? Mullally's husband Nick Offerman must make constant appearances.
Linda Lavin: Back to Broadway
Lavin's involvement in this series was the hardest bit of casting to accept. Theatrical legend that she is, Linda's no stranger to TV — she was Alice, after all — but we want to see her back on the boards. It's a sad fact that television has few decent parts for a woman of a certain age. And so, though we'll never forget her as Seth Cohen's Nana, Lavin will find her best opportunities elsewhere.
Megan Hilty: Ditto
With a voice like butter and a body like a brick house, Hilty also needs to get those pipes back to New York and into a musical ASAP. Smash may have been a wash, but we'd pay good money to see her play Marilyn in a real production of Bombshell.
Echo Kellum: Go Indie
All Kellum has to do is call up his Ben and Kate costar Nat Faxon and get on the Oscar-winning screenwriter's next project. Why languish in pilot season hell when he can be in the next The Descendants?