New 'True Detective' Trailer Gets Darker Than We Expected… And That's a Good Thing
In the second glimpse of HBO's new drama True Detective, things get real dark real quick. 
The series follows the entangled lives of Louisiana detectives Rust Cohle (Matthew McConaughey) and Martin Hart (Woody Harrelson) throughout a 17-year hunt for a killer. If the premise isn't enough to convince you that the show is shaping up to be one of the most promising entries of the season, then the eary images throughout the trailer should do the trick. Filled with scenes of muddy wetlands, endless dirt roads, and the ever present smoke from Cohle's cigarettes, the trailer shows us what kind of uneasy feeling is going to be creeping through our bodies while we watch the two detectives figure out who the bad guys are, and if they can even consider themselves the good ones. 
But don't worry — it's not all murder and sadness; there are few glimmers of light in all of the grey. During one of the car scenes Cohle admits, "I'm what's called a pessimist. It means I'm bad at parties," to which Hart responds, "You aint great outside of parties, either." With McConaughey and Harrelson at the helm of this show, we're pretty sure that True Detective is going to blast some of this season's dramas out of the water.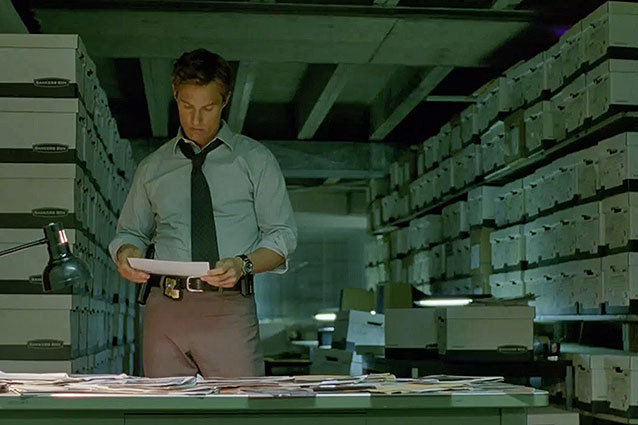 HBO/YouTube
True Detective premieres on Jan. 12 on HBO at 9 PM.