Senator Slams MTV for West Virginia-Based Reality Show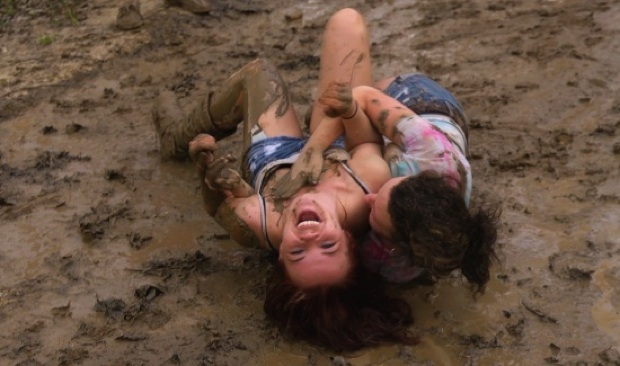 Just when you thought MTV couldn't get any lower than Jersey Shore it goes and does just that, at least geographically. The "music channel" is heading south — or rather southwest — for a new show following a group of kids from West Virginia. And in true Chris Christie fashion, the one person speaking out against it is a Senator, Joe Manchin III.
After watching a clip of the yet-to-be-released series — which promises pickups, mud wrestling and lots of camo — the local politician fired off a letter to MTV President Stephen Friedman pleading with him to "put a stop to the travesty called Buckwild."
"As a U.S. Senator, I am repulsed at this business venture, where some Americans are making money off of the poor decisions of our youth," Manchin wrote. "I cannot imagine that anyone who loves this country would feel proud profiting off of Buckwild. Instead of showcasing the beauty of our people and our state, you preyed on young people, coaxed them into displaying shameful behavior — and now you are profiting from it. That is just wrong."
MTV has yet to comment on the Senator's claims, but as of right now the show is still scheduled to air 12 episodes starting on January 3.
Check out the trailer below to see Buckwild for yourself.
[Photo Credit: MTV]
More:
MTV Really Really Really Wants 'Buckwild' to Be the New 'Jersey Shore'
Goodbye, 'Jersey Shore': A Eulogy for an MTV Era