TV Tidbits: Seth Green Set as Lead in Seth MacFarlane Pilot 'Dads'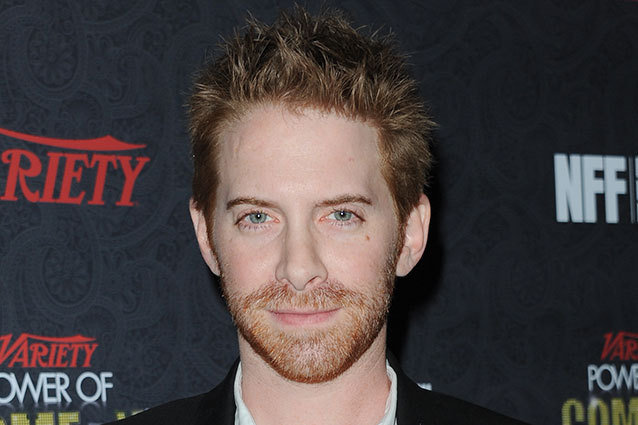 That's a Whole Lotta Seths: Seth MacFarlane showed first name solidarity today when he hired Seth Green to play the lead in his new Fox live action comedy show, Dads. Green already works with MacFarlane on Family Guy (voicing Chris), and now he's set for at least 6 episodes as a wealthy but not quite grown up bro whose life is turned upside down when he's visited by his — you guessed it — dad. The dads move in, and mayhem ensues. Mayhem! [Deadline]
Roll Call: Rhys Darby, best known as hapless band manager Murray on the late great HBO comedy Flight of the Conchords, could be headed to your TV screens this fall in the ABC comedy Keep Calm and Karey On. He's playing Kelly Preston's husband in the pilot, about a woman who takes care of her brother's kids when he's sent to prison. [Deadline]

RELATED: TV Tidbits: More Jenny McCarthy, A 'Mary Tyler Moore Show' Reunion, and More!
More Zombies!: Since Walking Dead will never be enough, Amazon has ordered a pilot based on 2009's hit action-adventure-rom-com Zombieland. The film's writers have signed on for the pilot, but the lead cast has been replaced by no-names. Amazon will release the pilot at the same time as its other original programming, then use customer feedback to decide if it wants to go forward with more. [EW]
More Gigolos Are Coming Your Way: That's right, kids! Season 4 of Showtimes's "salaciously sexy" (their words) series Gigolos — which chronicles the life of Las Vegas, you know, Gigolos — will return with all new episodes on April 18. [Via Release]
Follow Shaunna on Twitter @HWShaunna
[PHOTO CREDIT: Richard Shotwell/Invision/AP Photo]
---
You Might Also Like:


Topanga's Revealing Lingerie Shoot: Hello '90s!


13 Most WTF Fan Tributes