'Sex and the City' Townhouse for Sale: $9.65 Million!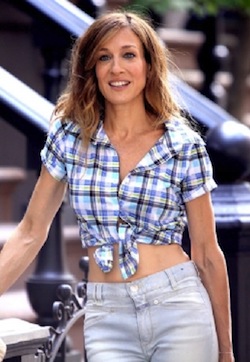 If you've always fantasized about living like Carrie Bradshaw, now's your chance. 64 Perry Street, the New York City brownstone which served as the exterior of Carrie's apartment on Sex and the City, is on the market. Just be sure to give the Mr. Big in your life the right address. While Carrie was said to live on the Upper East Side, the home is actually located in the West Village.
At $9.65 million, the four-story, five-bedroom home might be a teensy bit of a stretch for most writers. Plus, it's hard to concentrate when groups of tourists keep coming by to snap pictures on your stoop.
Source: Us