Sharon Osbourne Announces 'It's My Last Show' on 'America's Got Talent'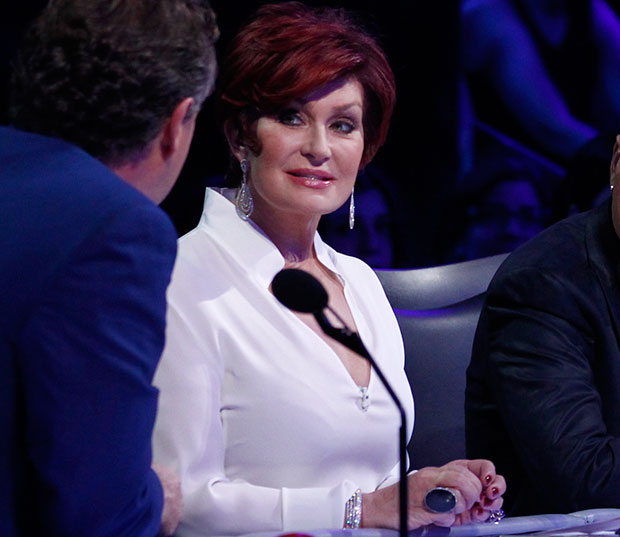 Rumors surrounding Sharon Osbourne's plans to exit America's Got Talent have been stirring for months. In July, Osbourne tweeted a message to fellow judge Howard Stern, suggesting that she would not be returning past the current seventh season. In August, reports attributed Osbourne's still unconfirmed decision to leave to her son Jack Osbourne's dismissal from the NBC reality show Stars and Stripes. Rumors, reports, results of extended games of telephone — that's all we had… until now. On Thursday night's season finale of AGT, Osbourne confirmed definitively that she will not be coming back to the program.
Following the elimination of the dance group the Untouchables, Osbourne rose from her seat to make the following conciliatory statement: "You should be so proud of yourselves. You have come so far in this contest. And don't be sad, little ones, because it's my last show, too. So we're both leaving together, okay? Smile! This is just the beginning." So there it is: official confirmation.
So Osbourne is out. Who will join Stern (who has yet to renew his contract for future seasons) and Howie Mandel at the judges' panel for Season 8? Maybe now that his American Idol chatter seems to have come to a close, Enrique Iglesias might be joining the Howards for AGT. And wasn't Charlie Sheen in that mix, too? There are loads of possibilities.
You can watch the full episode below, and find Osbourne's speech beginning at the 58:30 mark of the video.
[Photo Credit: NBC]
More:
'X Factor' Premiere: It's Britney, [And She's Kind Of A] Bitch
'The X Factor' Premiere Part 2: You Can't Be Pretty And Talented
'The Voice' Shockingly Defeats 'The X-Factor' in the Ratings
From Our Partners:
'Hunger Games: Catching Fire' First Look: Jennifer Lawrence Back as Katniss — EXCLUSIVE PHOTOS
(Celebuzz)

(Celebuzz)