Sharon Osbourne Tweets 'America's Got Talent' Exit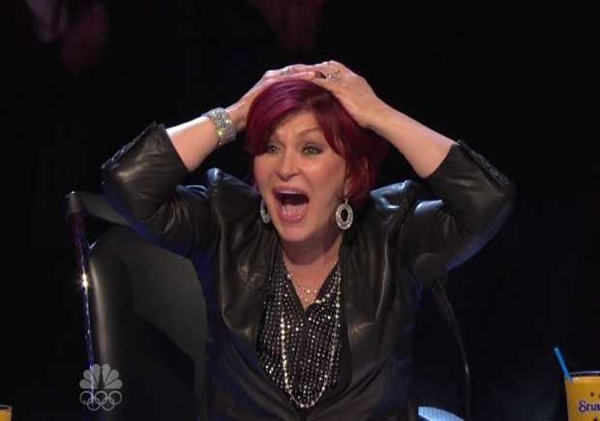 Is Sharon Osbourne leaving America's Got Talent? The actress musician artist performer wife of Ozzy Osbourne enigmatically tweeted that she very well might be. 
"My darling
@HowardStern
, money is not the reason I'm not returning to
@nbcagt
, it's because…" she wrote on Twitter Tuesday night, leaving the end of her sentence purposely cryptic before going on to post other, unrelated tweets throughout the evening.
The
AP
reports that NBC honcho
Bob Gleenblatt
responded to press at the Television Critics Association panel in Los Angeles on Tuesday, saying, "This is coming out of context and sort of spontaneously, and we don't even know what's going on. And it's probably much ado about nothing." 
Reps for Osbourne and America's Got Talent could not immediately be reached for comment, but considering Osbourne's lengthy tenure on the reality program, an impending departure does not sound out of the question. Osbourne has been with the show since its second season (it's now in Season 7), and given AGT's judging panel shake-ups over the years — Howie Mandel and Howard Stern in, Brandy, David Hasselhoff and Piers Morgan out — she can proudly wear the badge of longest-running judge. (That makes her more Randy than Paula, right?) 
If Osbourne does in fact leave, it could be owed in equal measure to avoiding disinterest as it could be to joining the "in vogue" trend of leaving a popular reality show.With
American Idol
and
The X Factor
in seemingly constant flux, switching things up at the judges' table is the cool — or at least the buzziest — thing to do. (NBC's other flagship talent show
The Voice
remains a
relatively consistent
entity.) Should Osbourne go, that leaves room for some fresh new female celebrity to enter the ring. Who could it be?
My vote goes to Khloe Kardashian Odom, another non-performer gal who has made a name for herself by being brash and opinionated — and thoroughly hilarious in every statement (on purpose, though). KKO could fill that random personality void left by Osbourne, and do it with flying colors. (And she's just as unqualified to judge obscure talents as Osbourne was.) If not the Khlo, then how about cuddly wino Hoda Kotb or not-so-cuddly ex-witch Shannen Doherty? Thoughts?