Shirley MacLaine Returning to 'Downton Abbey'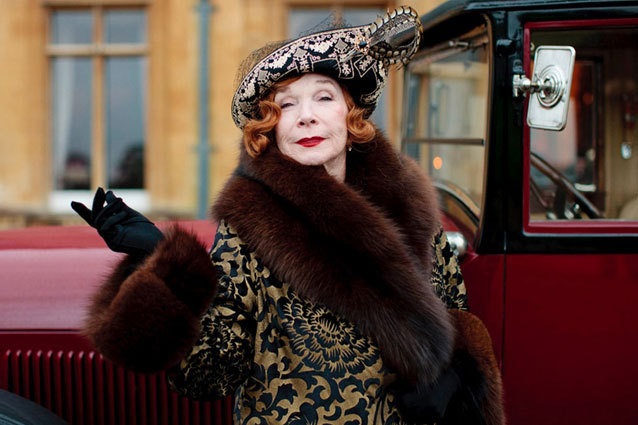 Downton Abbey fans rejoyce! It looks like the Dowagager Contess (Maggie Smith) will finally have her verbal sparring partner back because Shirley Maclaine is coming back into our lives.
After a two-episode part in season three of Downton Abbey, MacLaine will return for the new season. The longtime actress will reprise her role as Martha Levinson — mother of Lady Cora — in the season four finale.
According to Deadline, six new chracters will also be joining MacLaine in the highly-anticipated fourth season. Let's take a look at the royal new characters:
RELATED: Downton Abbey' Loses Another Character, Evil Maid O'brien
-An old family friend of the Crawleys, Lord Gillingham (played by Tom Cullen)
-The Duchess of Yeovil (played by Joanna David)
-An aristocrat, Charles Blake (played by Julian Ovenden)
-A valet, Green (played by Nigel Harman)
-A friend of the Dowager Countess, Lady Shackleton (played by Dame Harriett Walter)
-And an unnamed singing guest at the house (to be played by Dame Kiri Te Kanawa)
Executive producer Rebecca Eaton told the Today show, "The addition of these characters can only mean more delicious drama — which is what Downton Abbey is all about." Fingers crossed these fresh faces can help fill the void from losing the character we love to hate, Maid O'Brien (Siobhan Finneran)
Are you excited for the return of Martha Levinson? Tell us in the comments section below.
[Photo Credit: PBS]
From Our Partners:


Kim Kardashians Best Bikini Moments (PHOTOS)

Brooke Mueller Overdose? Rep Speaks About New Drama For Charlie Sheen's Ex