New Shows Can't Escape Post-'Modern Family' Black Hole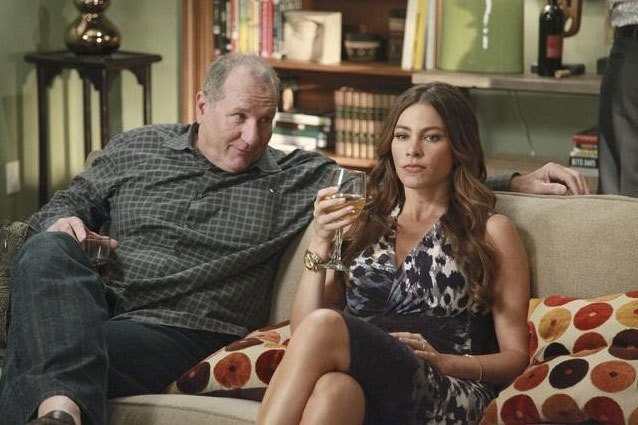 There's something out there that not even light can escape, where not even the most seasoned actor can guide a show into strong enough ratings to be renewed for a second season. Where not even the blaze of the strongest sun can provide enough warmth for a show to survive. That seems to be the case with Modern Family.
I was rooting for How To Live With Your Parents (For The Rest of Your Life) to be successful due to Sarah Chalke. I have been a big fan of hers since her days on Scrubs. She's a fantastic comedic actress that really learned the ropes early on a popular sit-com when she replaced Lecy Goranson as Becky on Roseanne. Alas, not even she could escape this: the show was canceled before its first season even completed its run. Suburgatory wasn't canceled, but after this past season, it jettisoned Alan Tudyk and Rex Lee, which reduces the show to dwarf star status (yes, it's astronomy humor – just go with it). 
This seems to continue a trend: Happy Endings and Don't Trust The B in Apartment 23, both really smart and funny shows that never got the audience appreciation that they deserved, both aired after Modern Family initially. Sadly, the Krysten-Ritter-led Apartment 23 choked worse than her character Jane on Breaking Bad and found itself canceled despite including the awesomeness that was James Van Der Beek. Happy Endings made it to another time slot, but even that was not enough to save it.
What is it that brings about these poor ratings? Is it because their lead-in is such a great and popular show that anything that is viewed as being lesser than it is left behind? Or do people just want to see Ed O'Neill and Sofia Vergara and then switch off the television regardless of what is on next? ABC needs to figure out what is going on, pronto. Otherwise the space following it will continue to be an empty place devoid of loyal followers. 
The latest to try her hand is Rebel Wilson. Unfortunately, her show Super Fun Night has been critically panned. Its premiere got somewhat decent numbers, but it remains to be seen if it can become a stronger show that can take that slot immediately after Modern Family. Wilson's got quite the uphill climb, but perhaps one day there will be a success story that can compete with its stronger lead-in. Of course, that might mean that science is broken, since nothing escapes a black hole…
More:
Ron Burgandy Wants You To Buy A Dodge
Bryan Cranston Is Going to Play LBJ on Broadway
Jane Fonda's Performances That Transcend Her Controversy
---
From Our Partners:


40 Most Revealing See-Through Red Carpet Looks (Vh1)


15 Stars Share Secrets of their Sex Lives (Celebuzz)