TV Shows You Need To Catch Up On Over The Holidays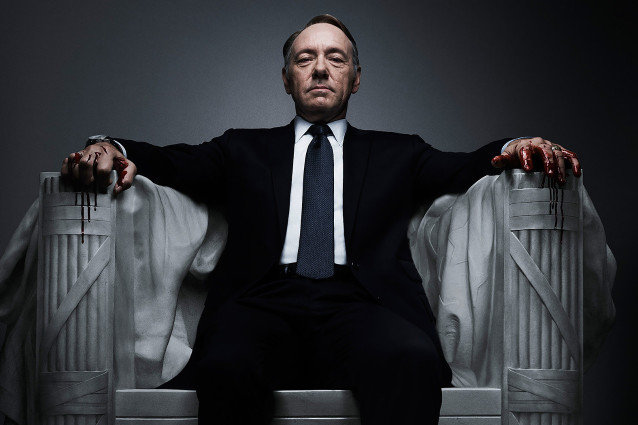 Netflix
The holidays. It's a time of joy, giving, kindness, and time off of work. But all of that free time on your hands can sometimes seem intimidating, and going to see all of the big Oscar contenders in theaters can get pretty expensive, so we've decided to help you out by coming up with a better, less costly use of your time. We're sure there are plenty of television shows that you've been wanting to watch all year, but haven't had the time to check out. So, we've rounded up the best of them to give you a foolproof guide to catching up on television over the holidays. Consider it our gift to you. 
The Ones You've "Been Meaning to Get To"
With all of the shows currently airing on television, it's understandable that you wouldn't have had time to get to them all. But since you're likely to have some free time over the holidays, why not take the opportunity to catch up on those shows that you've had saved on your DVR for months, the ones you keep hearing your friends talk about, and the ones you want to start watching before they start winning all kinds of awards next month. 
Rectify. When it comes to shows that you should be watching but just haven't gotten around to, Rectify is probably at the top of the list. Set in a small town in Georgia, the show picks up after Daniel Holden has been released from prison after spending 19 years on death row, and follows Daniel, his family, and the people who live Paulie as they try and deal with the aftermath of Daniel's release. The show has topped almost every television critic's end-of-the-year list, and has been declared to be a must-see. With only six episodes in the first season, it should be easy to catch up over the holidays – all of the episodes are available on DVD – so that you can finally check it off your list, and start feeling superior to your friends how haven't discovered it yet. 
Broadchurch. You may have missed this British drama when it first aired at the end of the summer, but there's no excuse for not catching up on the mystery now. The show aims to portray how the death of a child in a small town affects all of the people living in Broadchurch, and shows both the human aspect of the murder as well as the investigation being performed by the two leading detectives, Alec Hardy (David Tennant) and Ellie Miller (Olivia Coleman). If you're looking for a twist on the standard crme procedural, are interested in seeing Tennant take on a completely different role, or were one of the few people truly upset by AMC's decision to cancel The Killing (again), then Broadchurch is the show for you. 
House of Cards. Sure, Orange Is the New Black was the runaway hit of the summer, but if there's any show currently streaming online that you haven't gotten around to yet, it's probably House of Cards. Kevin Spacey stars as Francis Underwood, the House Minority Whip, as he schemes, plots, and deals his way through Washington DC. Even if you don't get sucked into the fascinating and addicting world of underhanded politics, it's worth watching House of Cards to see Spacey chew the scenery and mastermind every move the Senate makes. Plus, there's an incredible supporting cast, including Robin Wright as Francis' equally devious wife Claire, Corey Stoll as Peter Russo, the representative who is juggling his position in the House with his numerous addictions, and Kate Mara as the ambitious journalist Zoe Barnes. Trust us, when the second season is released on Netflix on Valentine's Day, you don't want to be the only one out of the loop. 
The Ones You Forgot About
Sometimes the best shows on television don't earn dedicated fanbases or win a clean sweep of awards. Sometimes, you pass them by when flipping the channels on the way to something else. Well, allow us to point out a few of those smaller shows that are a much better use of your time than yet another Law and Order marathon. 
Shameless. Most of the time, when US networks remake British shows, the result is a disaster that alienates fans on both continents. But occasionally, the result is a show that is somehow better and more compelling than the original. This is the case with Shameless, the Showtime series that showcases the up and downs of the Gallagher family, warts and all. Led by the alcoholic, thieving Frank (William H. Macy), the Gallaghers do whatever they need to to survive life on the Southside of Chicago. High school dropout Fiona (Emmy Rossum) works odd jobs to care for her siblings, Lip (Jeremy Allen White) uses his intellect to scheme his way out f responsibility and into some money, Ian (Cameron Monaghan) is closeted and carrying on an affair with his married boss, Debbie (Emma Kenney) is trying to navigate middle school and reconcile her father and her sister, and Carl (Ethan Kutkosky) keeps setting fire to everything. It won't take much for you to be drawn into the Gallaghers' struggles, and after the first season, you too will begin bemoaning the injustice of Rossum's lack of Emmy nominations. And if you catch up now, you'll be ready to watch the fourth season when it premieres in January. 
Trophy Wife. With a title that terrible, it's no wonder you put this ABC sitcom out of your head, but it has turned out to be one of the best new shows on television. Malin Ackerman stars as Kate, a former party girl who fell in love with and married and older man (Bradley Whitford), and now must balance her new role as a stepmother, his two ex-wives and her old, still-partying friends. The show is surprisingly accepting, and is more about a blended family learning to love all of its members than drawing humor from its fish-out-of-water premise. But let's be real, here: the real reason to keep watching is Bert, who, played by Albert Tsai, is arguably one of the mot consistently funny characters on television right now. The show's still in its first season, so there's not too much for you to catch  on before it returns from hiatus in January; what better way to bond with your own family than by watching this hilariously dysfunctional one try and balance it all? 
The Hour. Part espionage thriller, part behind-the-scenes look at the makings of television and entirely brilliant, The Hour is probably the best show you've never seen. The British drama focuses on Bel Rowley (Romola Garai), the producer tasked with getting The Hour, the BBC's first nightly news program off the ground in the 1950s. She's joined by her good friend, Freddie Lyon (Ben Whishaw), who s more interested in integrity and chasing the story than he is with catering to the network bosses, Lix Storm (Anna Chancellor), the worldly foreign correspondent who acts as Bel's mentor, and Hector Madden (Dominic West), the program's cocky new anchor. The acting is incredible, the writing is exquisite, and the stories are exciting and compelling, and once you've started The Hour, you'll understand just why it's "the hour you can't miss". Although it's no longer airing, having been cancelled after its second season ended on a cliff-hanger, but it's easy enough to find online,a nd is sure to be the perfect way to spend a few hours of your time.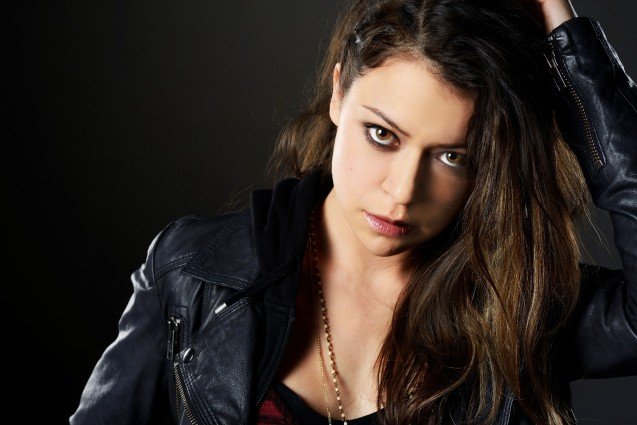 BBC
The Ones With The Hardcore Fanbases
Sometimes, a television show connects so strongly with a particular audience that its fans become more than just causal viewers; instead, they feel the need to talk about their favorite show whenever they get the chance, constantly recommending that you watch it, and refusing to take no for answer. Well, sometimes, those intense fans are right, and the shows they love are actually really good, even if their fanaticism may put you off. Here are the recommendations you should be taking seriously. 
Orphan Black. This is probably the millionth time someone has recommended that you give Orphan Black a shot, but that's because it really is worth a watch. Starring Tatiana Maslany as seven different and distinct characters, the show is probably best described as a sci-fi mystery as well as being one of the most addicting shows currently on television. The plot follows Sarah Manning, an English grifter who watches a woman – who looks just like her – commit suicide by jumping in front of a train. After Sarah decides to adopt the dead woman's identity, she is thrown into a major conspiracy that will force her to question everything she thought she knew about herself. his show definitely lives up to all of its hype, and once you watch it, you too will find yourself with a brand new favorite actress. 
Sleepy Hollow. When Sleepy Hollow was first announced this fall, nobody thought it would turn out to be a decent show. And sure, it might be a lot more ridiculous and campy than many of the shows on this list, but if you're looking for a fun, entertaining way to spend some time this holiday, then this is the show for you. The off-the-wall plot, which centers around Ichabod Crane (Tom Mison), who has been sent forward in time 200 years to modern-day Sleepy Hollow, New York, where he must team up with Detective Abbie Mills (Nicole Beharie) to stop the impending apocalypse, is balanced by compelling, engaging performances. It's got the perfect combination of self-awareness, goofy adventures, supernatural spookiness and well-rounded characters to make it perfect holiday comfort viewing.
Bob's Burgers. You may have noticed us recommend this show before, but we strongly believe this little show about the weirdest, funniest, most accepting family on television is one everyone should watch. Every episode is hilarious, well-acted and original, and it's rare to see a family on television who are so loving and accepting of one another, from Linda's inventive songs to Louise's appetite for chaos and destruction to Tina's hormonal awkwardness to Gene… well, being Gene. Just trust us on this one, and give it a try. You won't regret it. 
The One You Gave Up On That Got Better
The Mindy Project. There's no denying that the first season of The Mindy Project was fraught with issues. However, when it returned for a second season this fall, it brought with it sharper jokes, better paced episodes, more character development, and a cast overhaul, all of which resulted in it being a much stronger show than it was before. Mindy Lahiri (Mindy Kaling) is just as much of a mess as she was before, but she has wittier one-liners, and she has settled in to a much more comfortable rapport with her co-workers, who include a newly-added Adam Pally as the frat bro doctor Peter Prentiss. If you liked or were indifferent to the show before, the holidays are a perfect time to give the new episodes a chance, because you just might find that the show you gave up on has gotten better when you weren't watching.