Showtime Announces Premiere Date for 'Nurse Jackie,' 'The Big C' and 'The Borgias'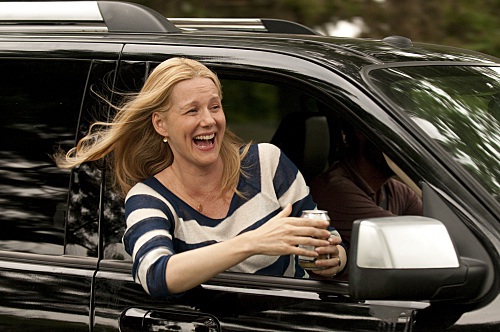 For Showtime subscribers, April 8 will be a good night to tell all your friends and relatives that you're swamped with work and can't make any plans—the night marks the return of three of the network's big series: Nurse Jackie, The Big C and The Borgias.
Nurse Jackie, the medical dramedy starring Edie Falco as Jackie Peyton as a model medical employee juggling her hectic professional life in the medical field and her harried personal life, will return to Showtime for a fourth season.
The Big C chronicles the struggles of Cathy Jamison (Laura Linney), a high school teacher and family woman who is stricken with Stage-IV skin cancer in the midst of a life including an immature husband, a wreckless teenaged son and a bipolar brother. The Big C will return to Showtime for a third season.
The Borgias depicts the rise and reign of the Italian dynasty the Borgia family during the fifteenth century, and stars Jeremy Irons as the family patriarch Robert Borgia/Pope Alexander VI. The Borgias will find its second season on Showtime come April.
In other Showtime news, Entertainment President David Nevins has announced a documentary on former vice president Dick Cheney currently being developed.
Source: THR