Showtime Cancels 'United States Of Tara'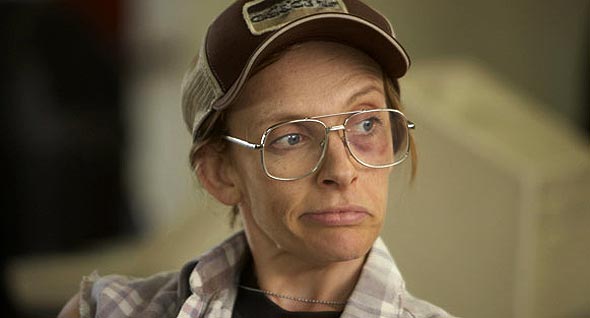 Well, this is a bummer. Showtime just canceled United States of Tara and will air all the remaining episodes for the rest of the season through June. And just when things were starting to get interesting too!
Apparently the ratings have been down considerably. During its initial broadcast Tara was only pulling in 326,000 people and then when you incorporate all the DVRs, repeats, and other various magic things that TV executives take into account, the number only rises to 1.9 million which apparently isn't good enough for Showtime.
Well, let's pour one out for Tara. And one for Alice. And one for T. And one for Buck. Actually, let's just make a mixed drink and pour it out for her. And one for Brie Larson. It was a fun ride and we still have a few crazy episodes left but let's remember all the insane times we had together. Tara, you shall be missed.
Source: Variety