Showtime Orders More 'Borgias'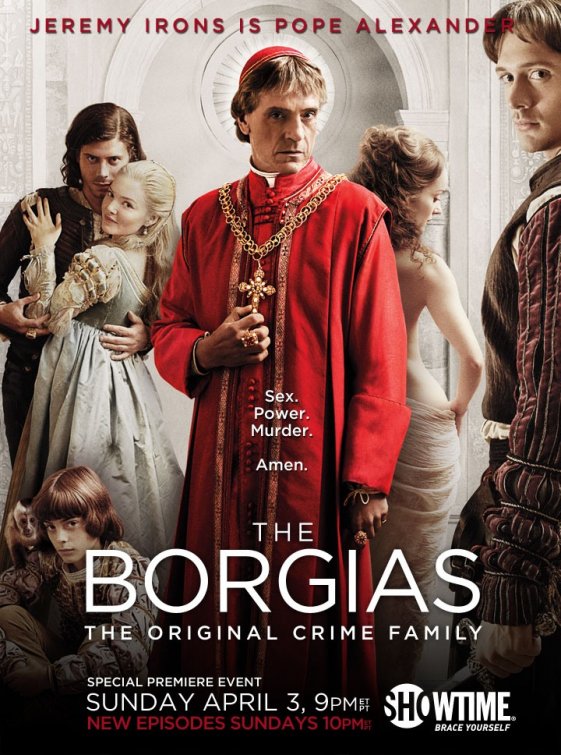 Maybe you haven't heard, but The Borgias is kind of a big deal. The Jeremy Irons historical drama is the strongest drama Showtime has seen in seven years. Its ratings already surpassed The Tudors' strongest season and things are looking good for the future considering it's one of those addictive, sexy premium network shows. The bosses at Showtime ordered 10 more episodes of the historical addiction, set to start production over the summer and hit television in 2012.
I guess the whole, it's like The Godfather, only sexier platform really worked, eh?
Source: THR