Showtime Will End 'The Big C' After Fourth Season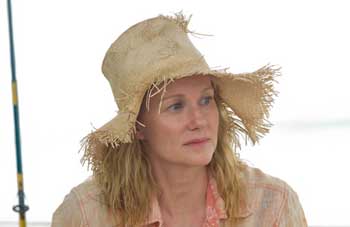 There's pulling the plug, and then there's pulling the plug, and Showtime's cancer dramedy The Big C isn't on life support, it's dead. (Does that mean the titular Big C actually stands for "cancelled?") Today at the Showtime panel during the Television Critic's Association convention in L.A., the pay-cable network announced that the show will have a fourth and final season, wrapping up with four special hour-long installments.
Critically lauded in its first season, the Laura Linney hit hasn't been connecting with fans or critics in the past couple of years. Then there's the problem of dragging out a show about a woman with terminal cancer for years and years on end. Sad to say it, but she has to die sometime. Or does she?
Showtime Presdient of Entertainment David Nevins says, "I wouldn't assume anything as to how it's going to end. We've been having a lot of really creative and interesting conversations as to how we're going to do it."
Now that the program is headed to the grave, we really need to find something else for Gabourey Sidibe to do. She's far too precious to be unemployed! (Har har.)
Follow Brian Moylan on Twitter @BrianJMoylan