Nick and Jess' Hot Hookup on 'New Girl' and 16 Other Sizzling TV Sex Scenes
"Ruh-roh!" Those were the only words a spent, post-coital Jess (Zooey Deschanel) could muster after she finally got together with her roomfriend Nick (Jake Johnson) on last night's amazing, hilarious, and damn sexy episode of New Girl. Fans, on the other hand, were crying "Yes!," "OMG!," and "More please!" in the blissful afterglow of Nick and Jess' long-building hookup. (Seriously, the better part of Season 2 has been one extended foreplay session between these two). 
From the looks on their sweaty faces, those two had an awfully good time in bed. But they're hardly the first TV couple to have a hot session between the sheets. From some seriously scorching sex scenes between Kate and Sawyer on Lost to Carrie and Brody on Homeland, these moments left viewers all hot and bothered. Check out our gallery of the 17 Most Sizzling TV Sex Scenes, which includes some DVR-melters from the likes of Game of Thrones, True Blood, The L Word, Mad Men, and Buffy the Vampire Slayer. Is it hot in here… or just them?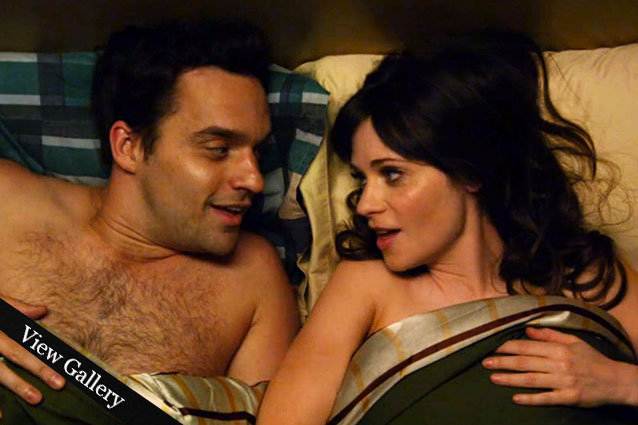 Follow Aly on Twitter @AlySemigran
More:
'New Girl' Recap: Nick and Jess Explore Virgin Territory 
10 Best (and 5 Worst) TV Couples 
Best TV Kisses 
---
From Our Partners:


Miley Goes Braless for Magazine Cover (Celebuzz)


33 Child Stars: Where Are They Now? (Celebuzz)