'Smash' Cast Newbies: Why Next Season Will Be Unexpectedly Fantastic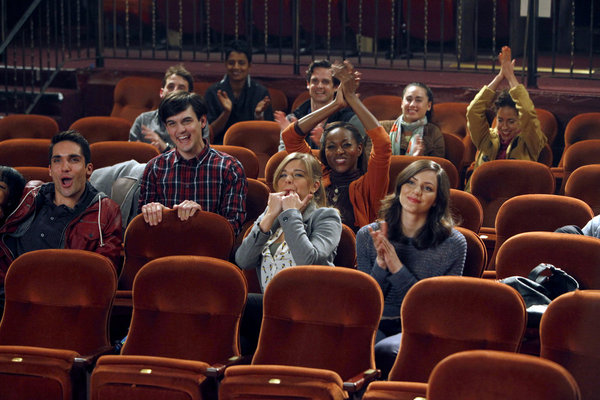 Let's be brutally honest for a minute: the first season of Smash was, in a word, ridiculous. Save for the fantastic production numbers, the charming big picture (a Broadway musical has drama behind the drama!) and the welcome television debuts of Megan Hilty and Christian Borle, the show was teetering somewhere on the brink between realistic behind-the-scenes melodrama and hyperbolic baby-grabbin', pill-poppin', smoothie-poisonin' foolishness. 
New showrunner Josh Safran (Gossip Girl) had barely even joined the team last May when he decided to oust the most criminal perpetuators of the Smash ridiculata: eavesdropper Ellis (Jaime Cepero), boring lawyer Dev (Raza Jaffrey), eyebrow model/scorned husband Frank (Brian D'Arcy James, an unfortunate loss) and homewrecker Michael (Will Chase, a not-as-unfortunate loss). It's fabulous that Safran is already making the most necessary of nips and tucks when it comes to revamping the show's snoozefest array of guys — but what I'm most excited about are the changes coming down the Great White Way next.
You probably know that Jennifer Hudson (Dreamgirls, American Idol, Weight Watchers) is joining the Smash team as Veronica, a Tony-winning Broadway diva who peaked early and has since attempted to recapture fame on the stage. Then there's Jeremy Jordan (Broadway's Newsies), playing a square-jawed, angel-voiced singer from Brooklyn with a "self-destructive streak," and Andy Mientus (Spring Awakening) as a poor writer with Broadway composing dreams. The newest bit of stage recruiting comes with Krysta Rodriguez (The Addams Family), who joined the cast on Friday as Karen's sassy new roommate, and new series regular status for Sam, played by Leslie Odom Jr. (Leap of Faith), who will be bumped up from recurring guest star for season two.
I don't have to spell out Hudson's appeal or explain why she'll add some much-needed likeability and diversity to the show, but as a lifelong fan of Broadway who actually knows these new cast members from their stage endeavors, I feel compelled to explain why these new casting choices are so brilliant. Frankly, I don't know if the network television audiences realize just how lucky they are to have these monumentally-talented faces shining on their TV screens in just a few months. 
Sexy Young Broadway Stars!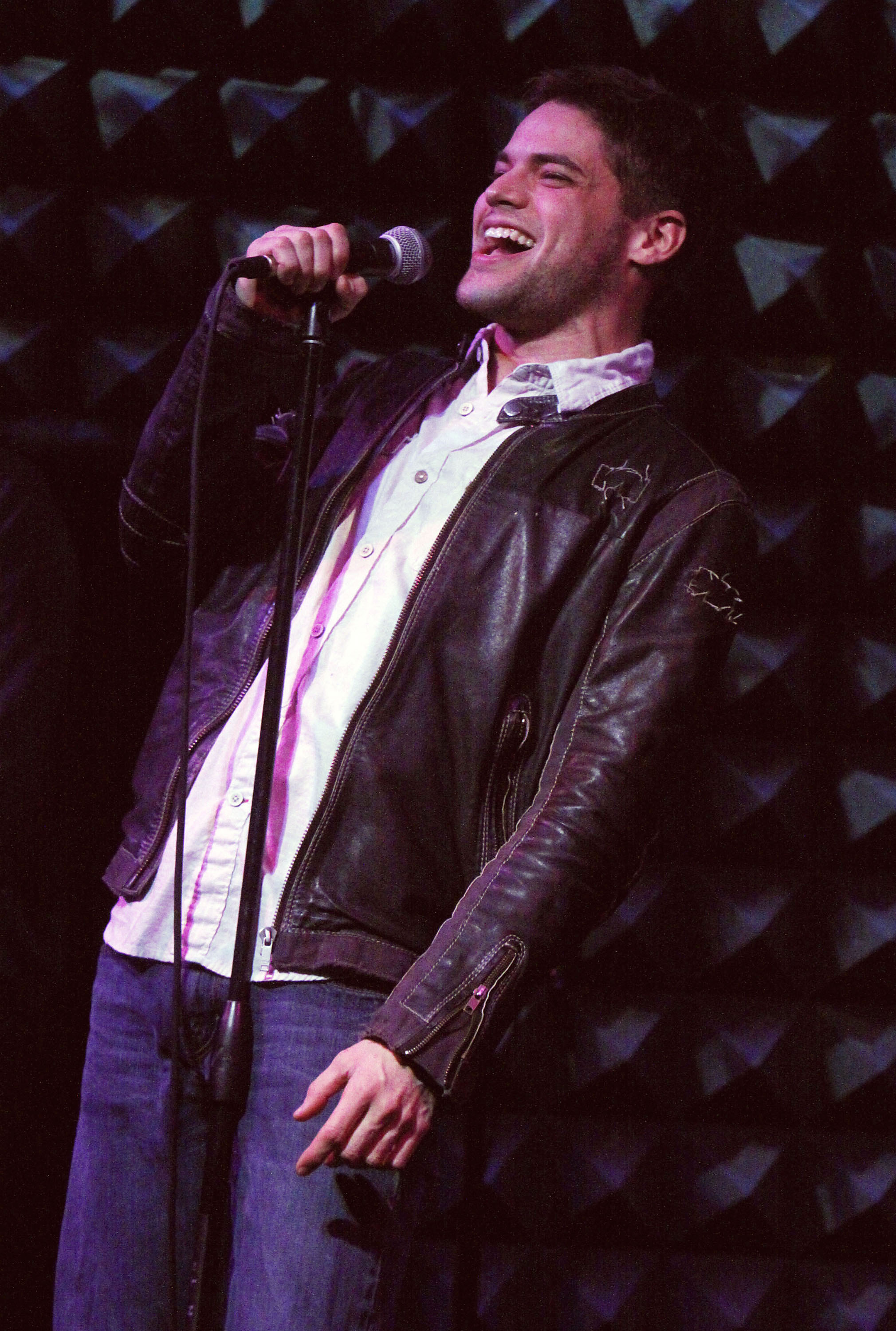 If Safran's goal is to infuse some Gossip Girl sexiness with Smash's talent pool, then he's got a hit with Jordan, who broke onto the scene with a revelatory turn in last season's Bonnie and Clyde and is currently slingin' critically acclaimed papes eight times a week in Newsies. The Joyful Noise actor has quickly risen to stardom faster than most stage heartthrobs in recent memory, and I predict that when Smash returns to air next mid-season, there are going to be quite a lot of girls jumping on the already sizable Jeremy Jordan bandwagon. If Jordan fits the leading man archetype, then fellow show newbie Mientus — who made a pop with last spring's criminally undervalued Carrie and has been a solidly ascending young ingénue since his Spring Awakening tour days — will no doubt be the adorable, quiet, sensitive one. Meanwhile, Rodriguez remains one of Broadway's hottest firecrackers, delivering impeccably nuanced performances in In The Heights and The Addams Family. If Katharine McPhee's biggest flaw is that she bores audiences, then I expect that Rodriguez — a fine character actress and a stunning talent — will do just the opposite as Karen's new roomie.
Older Yet Still-Talented Broadway Stars!
It's not just new blood. Smash has long indulged in Broadway cameos, and despite being mostly ignored and under-lauded, some of theatre's highest-caliber stars continue to deliver in bit roles. Did you know that Ann Harada, who plays Linda the stage manager, has a set of killer pipes that she displayed to hilarious degree as the original Christmas Eve in Avenue Q? Or that Norbert Leo Butz, who briefly popped up in a performance during Ivy's drug meltdown, is a two-time Best Leading Actor in a Musical Tony Award winner (and my personal favorite stage vet)? Handfuls of theatre stars are being used to perfection, and I only hope that audiences perk up next season and notice the top-notch performances being given by some of Broadway's biggest heavyweight names.
Optimism aside, there are quite a few interesting things cooking in the new crockpot that is currently Smash. Can't you see the signs? When you drop despised characters, add hot young sex appeal and de-scarf Debra Messing all in one move, there's bound to be some changes. The network has shown faith to the drama, as have audiences. Could the show go from being a guilty pleasure that you can't help but watch to one that you absolutely can't miss? With his brilliant new decisions thus far (it's only July!), showrunner Safran may actually stand to turn Smash into the rightful smash it deserves to be.
Follow @MarcSnetiker on Twitter!
[Photo Credit: NBC; Joseph Marzullo/WENN.com]
More:
2012 Emmy Longshots: 'Smash' Singing Sensation Megan Hilty
Uma Thurman Joins NBC's Musical Drama 'Smash'
Jennifer Hudson Joins 'Smash': New Details of Her Exciting RoleSmash