'SNL': Jason Sudeikis Hints at Departure, Kristen Wiig Talks 'Emotional' Goodbye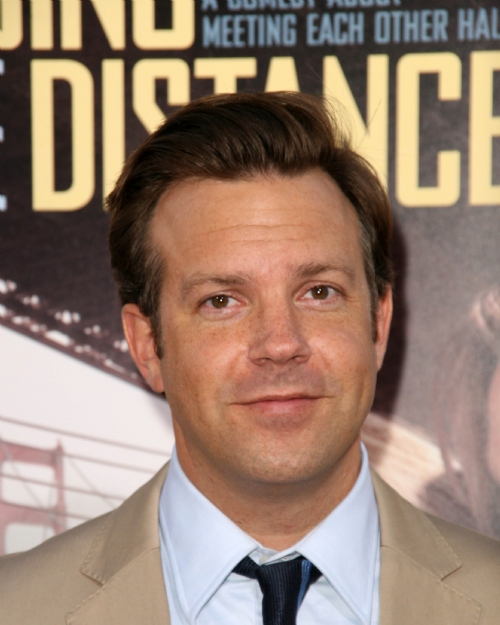 Weeks before Season 37 of
Saturday Night Live
came to a close, there was rampant speculation that cast members
Kristen Wiig, Andy Samberg and Jason Sudeikis
would not be returning for Season 38. During the spectacular season finale back in May, there was no question regarding breakout star Wiig's fate: the Oscar-nominated funny lady got
a lovely send-off
on live TV and was leaving the show behind for good. (Well, until they inevitably ask her to return as host someday.) Then, a few weeks later, Samberg, who more or less signed off with his 100th Digital Short extravaganza, followed suit and
confirmed he had exited the show
as well. 
But, now we're nearly midway through summer and the Season 38 premiere of
SNL
 is but weeks away and there's still no official word from Sudeikis. What up with that? Well, ponder no more. In a telling interview in the upcoming issue of
Men's Journal
, the actor all but confirmed what we pretty much already knew: they are going to have to find someone else to play
Vice President Joe Biden
this season. According to the
New York Daily News
, Sudeikis told the magazine, "Goodbyes are tough." While Sudeikis, who describes
SNL
as "an amazing job and a horrible job," has hinted at his exit before (last month he told
Rolling Stone
, "I'll miss the people. The people, the process, the parties"), this one seemed to seal the deal. 
It's no surprise, really, considering Sudeikis, like Wiig, has found the rare big screen success outside of
SNL
(he'll follow up hits like
Going the Distance
and
Horrible Bosses
with the upcoming comedy
The Campaign
.) Not to mention the fact that Sudeikis, who has made headlines as something of an
unexpected Hollywood casanova
(oh, Floyd, you scoundrel), was almost nowhere to be seen over the last season of the show. In fact, during that now-famous Wiig farewell, a clearly emotional Sudeikis left the stage. Now, it seems, for the very last time. 
Of course, if anyone had a tough time getting through their last night at Studio 8H, it was Wiig. The
Bridesmaids
star, who graces the cover of the August issue of
Marie Claire
, looking as un-Gilly-like as humanly possible, recalls her touching adieu to the magazine. Wiig says she "knew it was the right time" for her to exit the show which earned her an Emmy nomination. Her touching send-off, which featured a dance with host
Mick Jagger
and a serenade from
Arcade Fire
, was "very emotional…. I just wanted to get through it without breaking down in every sketch." 
The actress continues in the article, "It was a very surreal moment. You have all this stuff going on in your head, like, 'I can't believe seven years has gone by, and I'm going to miss all these people'." In the words of her fellow a-hole in crime, "Goodbyes are hard." 
[Photo credit: DailyCeleb.com]
More:
Andy Samberg: Yes, I'm Leaving SNL