Sofia Vergara's Relationship With Her Son Lands Her a TV Show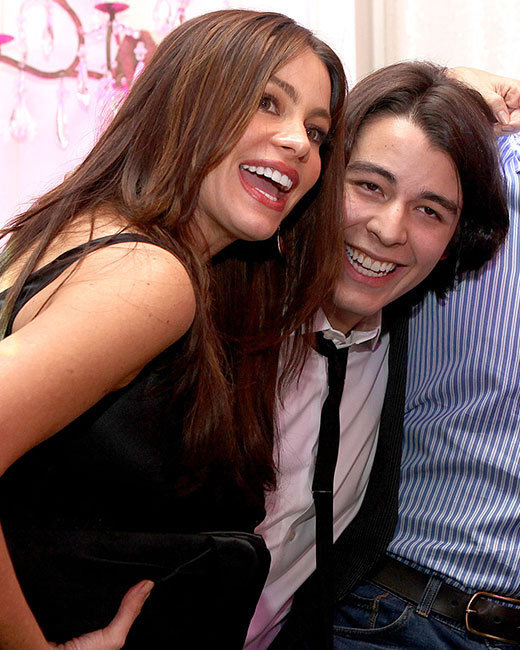 www.splashnews.com
Not content to simply be the highest-paid actress on television right now, Sofia Vergara will reportedly give producing a try. The Modern Family star is in talks to produce a half-hour comedy for ABC called Raising Mom, which will be based on her experiences as a single mother. Vergara's longtime business partner Luis Balaguer supposedly concieved the idea after watching the actress raise and interact with her son Manolo. 
The comedy will follow a young single mother and her 21-year old son, whose co-dependent relationship gets in the way of their love lives and desire for independence. Gail Mancuso, who has previously worked with Vergara on Modern Family, is signed on to direct, while Raising Hope's Christine Zander will write it. Since the show is still in the early development stage, there is no word yet who will take on the "Sofia" and "Manolo" roles. Regardless, Raising Mom is sure to benefit from Vergara's fame and will probably draw a large portion of its audience from Modern Family fans. 
Vergara's sitcom will join a recent trend of comedies about young parents and their children "raising" each other. Raising Hope centers around a young parent and his mother and father, who had him when they were teenagers, attempting to raise a baby together, while CBS's Mom focuses on a young mother and her mother, both of whom are recently sober. That's not to mention the influx of new comedies this season which touch on parents moving in with their adult children in middle age — including The Millers, starring Will Arnett and Margo Martindale, and the universally panned Dads. Even The Crazy Ones has Sarah Michelle Gellar attempting to wrangle her father and business partner, played by Robin Williams. 
Raising Mom has the difficult task of distinguishing itself not only from the list of co-dependent-parent-and-children comedies, but also from Vergara's other show, Modern Family. Hopefully, it will develop enough interesting elements to make itself stand out, as there really is only so much material that can be mined from a traditional family-centered comedy. The show has the advantage of a recognizable name that will draw in a sizable audience, but it may be difficult for them to hold onto that audience or even gain new viewers if the show relies soley on the Modern Family connection. Although, as long as nobody takes inspiration from Bob Saget's quickly-cancelled 2001 series Raising Dad, everything should be fine. 
Follow @hollywood_com
Follow @julesemm  
---
From Our Partners:


A Complete History Of Twerking (1993-2013) (Vh1)


20 Grisliest TV Deaths of 2012-2013 (Vulture)