Spoiler-Filled Clip from Chilling 'American Horror Story' Finale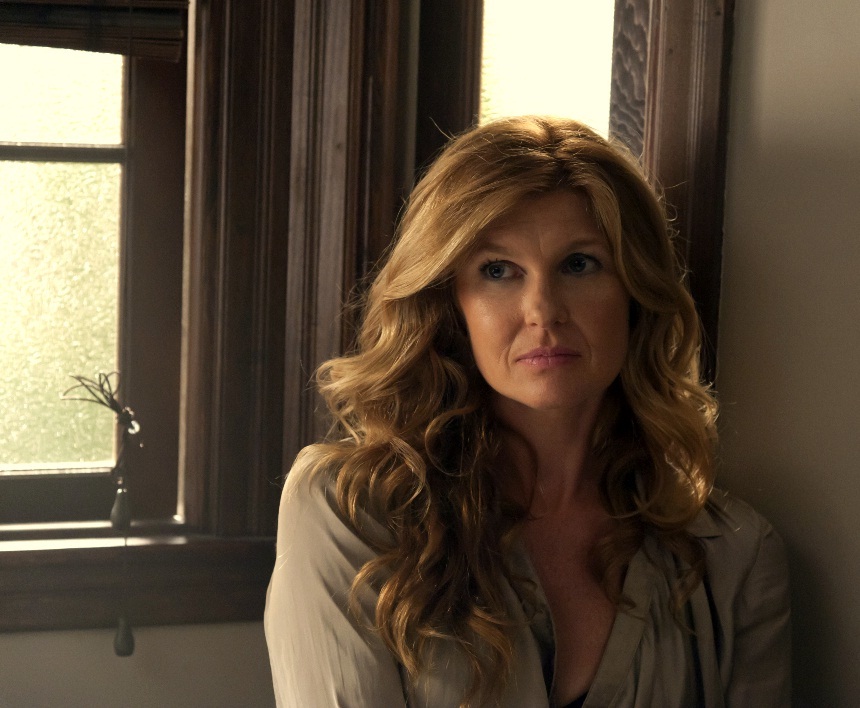 The creepiest member of the fall season is shutting the doors on its haunted house for the time being: American Horror Story's first season finale will air tonight. A clip has been released from the episode, which is pleasantly titled "Afterbirth." If you're not up to date, it is a bit spoiler-heavy (as is the description below).
The clip, courtesy of E! Online, sees Constance (Jessica Lange) giving Ben (Dylan McDermott) some unsolicited advice on how to care for his new baby. Despite everything he has been through, Ben is still in the mindset that he and the baby will be fine in the Murder House. But it looks like Constance might actually drill into his head that he needs to get out of there as quickly as he can.
See Ben, Constance, Vivien (Connie Britton) and Violet (Taissa Farmiga) in the American Horror Story season finale tonight at 10 p.m. ET/PT on FX.
Source: E! Online