Stallone Does Kojak: See the 'Expendables 2' Cast in Their Early TV Roles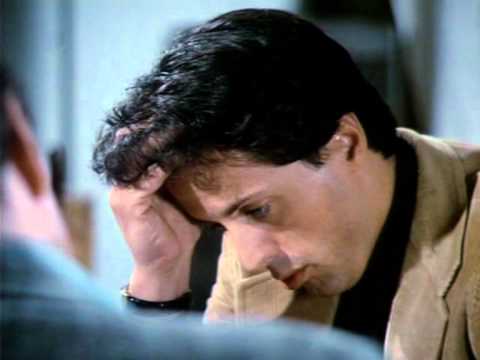 It's hard to imagine, but the many cast members of The Expendables 2 haven't spent their entire careers dominating the big screen. TV has been a starting point for many an action hero — and even continues to be to this day. How did the macho men of The Expendables find their ways into your living room's magical picture box? Check out these notable milestones:
Sylvester Stallone appeared as a killer detective in the 1975 Kojak episode "Dead Lift."
Jason Statham has never appeared on a TV show (besides media appearances), but he did star in this 2003 Kit Kat commercial that more than makes up for his lack of small screen credits.
Arnold Schwarzenegger appeared as a maniac killer bodybuilder in the 1977 The Streets of San Francisco episode "Dead Lift."
Liam Hemsworth broke out in Australia with the soap opera Neighbours, but his 25 episode run on the fantasy drama Elephant Princess trumps all.
Dolph Lundgren appeared as a terrorist henchman in the 2010 Chuck episode "Chuck Versus the Anniversary."
Bruce Willis made it big from his stint on Moonlighting, but before that, the actor appeared as a man who accidentally phones home and speaks to his alter ego in the 1985 Twilight Zone episode "Shatterday."
Jean-Claude Van Damme has never appeared on a TV show (besides media appearances), but he did star in this string of Japanese chewing gum commercials in the '80s.
Terry Crews is an established TV star, with both Everybody Hates Chris and Are We There Yet under his belt. Before that he was a star of the NFL. Before on screen fame, Crews appeared as "T-Money" on 1999's American Gladiators-esque BattleDome.
Randy Couture appeared as a Priority Plus driver in the 2003 King of Queens episode "Fight Schlub."
Chuck Norris starred in a handful of movies in the '80s, but the actor went full on meme during his run on the infamous Walker Texas Ranger.
Follow Matt Patches on Twitter @misterpatches
[Photo Credit: CBS]
More:
'Expendables 2': Jean-Claude Van Damme on His Perfectly Named Baddie — VIDEO
'Expendables 2': Dolph Lundgren on Liam Hemsworth's Initiation — VIDEO