Starz Renews 'Spartacus' for Third Season Before Second Begins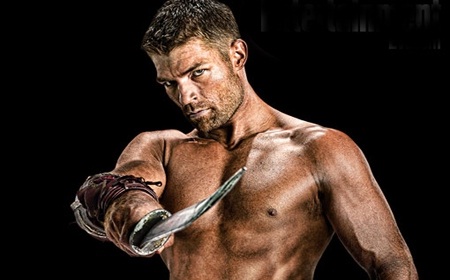 Starz seems bent on proving that, beyond any other network, it has faith in its programming. The Starz original series Spartacus has been renewed for a third season before the second season has even begun.
Now, this particular series is a bit confusing when it comes to its seasons, primarily because it does not operate as many shows do. The original series/first season was titled Spartacus: Blood and Sand, which aired from January to April 2010. After that, a prequel miniseries (not considered the second season, so this is probably what is confusing you) subtitled Gods of the Arena was released on Starz, airing from January to February of this year. And now, as of this coming January (it's a lot of Januarys to remember, but try and keep track) the official second season Sparacus: Vengeance will air. And THEN we'll get the third season (doubtlessly with another subtitle) that Starz just announced. Get it?
The series is worth getting past these superficial confusions. Vengeance will see new star Liam McIntyre replace the late Andy Whitfield and take the titular character into new challenges, such combatting his personal vendetta against the man responsible for his wife's death with the quest for the betterment of his people.
This is not the first time Starz has made an early decision on series renewal. Just over a month ago, Starz decided to renew its original series Boss, a veiled King Lear adaptation that stars Kelsey Grammer as Chicago Mayor Tom Kane, for a second season, before the first had begun.
Spartacus: Vengeance will premiere Friday, Jan. 27, 2012 on Starz. Boss airs on Fridays at 10 p.m. ET/PT on Starz.
Source: EW