'Storage Wars' Star Reveals the Show Is Rigged, Breaks Hearts Nationwide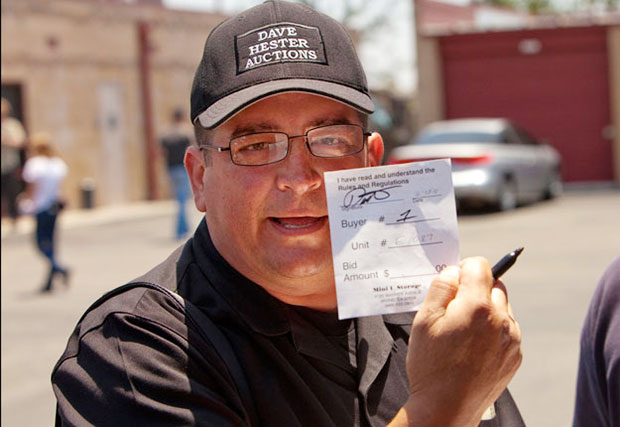 Big dreamers have subsisted through all generations. Past eras have spawned prolific inventors, life changing artists, game-changing entrepreneurs. But the present day has fostered a new dream. A dream bigger than anything the human heart has known so far, yet small enough to fit in a _-by-_ metal box: the dream to be on Storage Wars. Just about everyone has seen an episode or two of the A&E reality show. And at one point or another during any individual's viewing, he or she is bound to have fostered the fantasy of appearing onscreen, engaged in a battle of wills with stars David Hester, the Young Guns, and the Sheets men. But a dark cloud has overwhelmed our most life-affirming aspirations, as Storage Wars' regular buyer Hester has proclaimed his beloved series to be rigged. Following Hester's publication of these accusations, the series star claims to have been fired.
The Hollywood Reporter reports that on Tuesday, Hester filed a complaint against Storage Wars network A&E and producer Original Productions in the L.A. Superior Court, in which he alleges, "A&E has committed a fraud on the public and its television audience in violation of the Communications Act of 1934, which makes it illegal for broadcasters to rig a contest of intellectual skill with the intent to deceive the viewing public."
Hester adds mention of the network's "fraudulent conduct of salting and staging the storage lockers," which he deems "possibly illegal." The premise of the series involves Hester and his peers' bids on the contents of various storage units, based only on quick surveillance of items within from an external vantage point with the unit door opened. However, Hester now claims that A&E has planted items in units on the show.
A&E has not released an official comment on the matter, leaving Storage Wars fans and fanatics to mull over the fate of their favorite reality series. But this heartbreaking news is alone enough to forever change the way we feel about out giant metal boxes full of stuff we have no room for in the house. Nobody should know a pain like that.
[Photo Credit: A&E]
More:
'Real Housewives of Beverly Hills' Recap: Adrienne Maloof Has Got a Secret
Late Night Last Night: Matt Damon Mimics President Clinton To a T — VIDEO
'Dexter' Gives Showtime Its Biggest-Ever Audience on Sunday, 'Homeland' Also Strong

Lea Michele Calls Her Breasts 'My Prizewinners'

Kim Kardashians Best Bikini Moments (PHOTOS)