Super Bowl Ratings Are Huge — But Fail to Break Record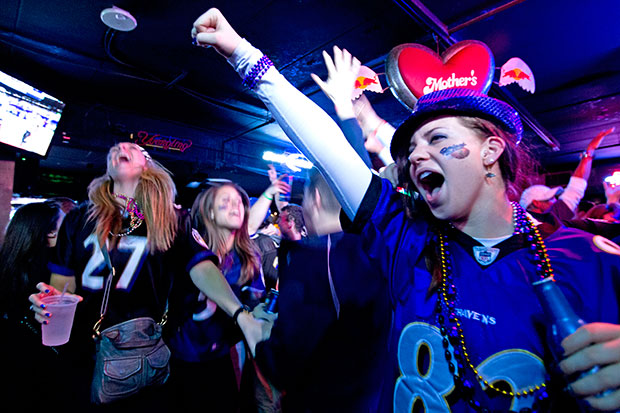 For several years, the Super Bowl ratings were spiking, each year breaking the record for the most-watched television broadcast of all time. This year the record was failed to be set. But don't worry, according to a press release sent out by CBS, 108.4 million people still put down their nachos long enough to watch the game. The past two years the big game logged 111.3 million and 111.0 million viewers, respectively.
The network shouldn't be blamed for losing some numbers, most are blaming it on the 30-minute power outage where people had little choice but to go refill their cocktails or maybe tune out the game altogether.
RELATED: Super Bowl Sets All-Time Ratings Record
The sad news is that the delay even messed up Elementary, the eye network's Sherlock Holmes update, which aired in the coveted post-Bowl time slot. It only attracted 20.8 million which is significantly down from the 37.6 people who watched The Voice last year after we found out just which QB was going to Disney World.
Elementary didn't make it on the air until 11:11 PM. Wait, isn't that time supposed to be lucky?
Follow Brian Moylan on Twitter @BrianJMoylan
[Photo Credit: AP Images]
---
You Might Also Like:

Biden? Ford? Surprisingly Hot Young Pics of Politicians

Who Wore This Crazy Hat?

Stars Who Changed Their Look After Love