Super Bowl XLVII Commercials: More Lackluster Ads Than Ever?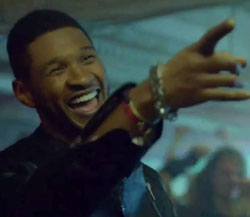 Paul Rudd and Amy Poehler saving the day is nothing new. They do it in on the big and small screen all the time. But the Parks and Recreation and Wet Hot American Summer co-stars were one of the few beacons of light of the surprisingly lackkuster commercial breaks during Super Bowl XLVII (which was a thrilling game) on Sunday night. Yet even though their ads — for Samsung and Best Buy, respectively — were arguably two of the best, they weren't the greatest Super Bowl commercials. In fact, none of them really were.
In addition to Rudd and Poehler's ads, there were also memorable spots from Dodge and their ode to farmers; Tide and the "Joe Montana stain"; Coca-Cola's surprisingly inspirational ad revolving security cameras; and those damn Clydesdales whose apparent purpose in life is to hock Budweiser and make us cry in front of our friends at a party. But, that's just a few decent commercials during the span of a very long game.
It wasn't even that the rest of the commercials were actively terrible (except for that cringe-inducing GoDaddy commercial with Bar Refaeli having a noisy makeout with a nerd, and that unnerving ad from Gildan which featured a guy trying to take his shirt off a girl while she was asleep) it was that they were all just so…bland. Remember the Naya Rivera M&M commercial? How about the cross-dressing dad in the Doritos commercial? What about the Mercedes one with Usher (pictured), Kate Upton, and Willem Dafoe, all together for some reason? Did they all just get lost in the void as the hours passed? 
There seemed to be a consensus on Twitter that advertisers were spending millions of dollars for… this? One tweeter named @dawnbe1229 posted, "Don Draper should be weeping," while another named @bobbydacron stated, "It's pretty bad when you watch the game because the ads are so bad #SuperBowl."
For some, it wasn't even a matter of mediocrity or disappointment, but the feeling of an overall lack of anticipation thanks to the new era of teasing commercials before they even hit the air. Volkswagen debuted their Jamaican accent and viral YouTube stars commercials long before the Baltimore Ravens faced off against the San Francisco 49ers, and many knew when to close their eyes during the Refaeli smooch because they'd already endured the GoDaddy.com trauma days earlier.
Christina Warren of Mashable.com shared her opinion on this year's commercials with Hollywood.com. "It was an interesting year because so many ads were either previewed or showed off in full in advance," she said.  "As a result, I feel like there wasn't as much of an impact until later in the game. I think advertisers are going to need to really look at whether or not it makes sense to totally hype and pre-release the ads or not in the future, because it can dilute the power of the campaign. What's interesting actually is the unintentional impact the blackout had on the ads and the game. Not only did it reverse momentum in the game, it appeared to me that the ads post-blackout were substantially better than those before."
RELATED: Super Bowl XLVII: See the Best and Worst Commercials Here! — VIDEO
Speaking of the blackout, interestingly enough some of the best advertising during the Super Bowl happened on the fly. Take, for instance, Oreo and Tide, who both came up with inspired print ads via Twitter. But barring another blackout next year, Super Bowl advertisers are going to have to step up their own game. If it's "shocking" or controversial, at least give it an edge (a white guy doing a Rastafarian accent is anything but), and if you get big stars on board, put them to good use. Better yet, keep in mind that a good chunk of your audience watches the the Super Bowl for the sole purpose of watching the commercials. Don't spoil the fun ahead of time.
[Photo credit: Mercedes]
---

40 Most Scandalous See-Through Red Carpet Looks (Vh1)