Super Bowl XLVII: See the Best and Worst Commercials Here! — VIDEO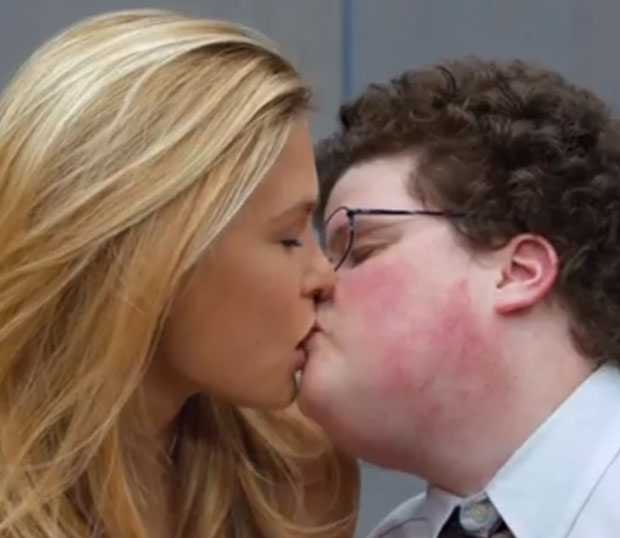 Ravens vs. 49ers. Jim vs. John. Beyoncé vs. sound check. A struggling American education system vs. Roman numerals. There are plenty of anticipated battles this Super Bowl XLVII, but still none are as exciting as watching deep-pocketed advertisers face off during the the game's commercial breaks.
RELATED: Five Super Bowl Commercials Featuring Celebs Before They Were Famous
Unsurprisingly, ads for this year's most-watched event featured plenty of beer and boobs — but which commercials went down smooth, and which companies ended up looking like total, well, boobs? See below for Hollywood.com's list of Best and Worst Super Bowl XLVII, and let us know if you agree!
Best:
Budweiser's Tear-soaked Clydesdale Reunion: We already saw it when it was called "Christian the Lion," but, aw, who cares? We're crying anyway!
Paul Rudd and Seth Rogen Play Along With Samsung: And not some guy named Sam Sung. With Breaking Bad's Bob Odenkirk, easily the most entertaining spot of the night. Then again, we'd even like a GoDaddy commercial if Rudd starred in it.
Volkswagen Goes Viral: Overemotional cat girl? Double rainbow guy? Volkswagen certainly knows how to go viral — by helping us remember our favorite viral stars. We'll get happy all the way!
Doritos Doesn't Get Our Goat: But it does get our vote for its Super Bowl spot, featuring a finicky, snack-loving goat. A ridiculous ad, but perfect for those already into their second beer. (Guilty!)
Best Buy Gets Best Spokesperson: Did Leslie Knope deliver a bad Super Bowl ad? Knope! Of course, Amy Poehler scored during her commercial for the big box store, asking Best Buy help such valuable questions about technology as, "Will this one read Fifty Shades of Grey to me in a sexy voice?"
Kaley Cuoco Grants Your Wishes: Except my wish that she'd reference Charmed during her magic-themed Toyota spot. Still, cute puppy!
Half the Battle Is Not Crying During Jeep's Ad: Jeep drove its way into our hearts with its USO-partnered ad. So touching, we'll forgive the egregious shout-out for Oprah Winfrey, who performed the voiceover and quoted herself.
Tracy Morgan Returns!: Just days after 30 Rock's finale, the comedian comes back to TV to talk Mio Fit, boy bands, and chicken nuggets. We still live every week like 30 Rock is still on the air. Sigh.
Time Warner Walks With The Walking Dead: We'd hand wash zombie entrails too if it meant a living room visit from Daryl Dixon.
Kia Teaches Us a Lesson: The dirtiest ad that ever featured an astronaut panda.
Tide's Best Spot: Fittingly, it involved a spot on a jersey — a Joe Montana "miracle stain." What's more of a miracle? The fact that the fourth quarter hosted one of the night's best commercials.