Super Bowl XLVII: Who Sang Better? Alicia Keys vs. Jennifer Hudson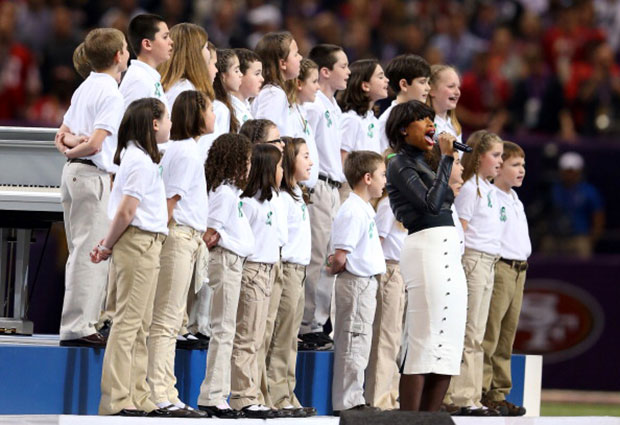 Making your mark at the Super Bowl — not just for Beyoncé or the commercials companies pay millions for anymore! Singing one of America's most patriotic songs (after Toby Keith's "Courtesy of The Red, White, and Blue," natch) at the Super Bowl is unequivocally one of music's biggest honors. Looking back to Whitney Houston's unparalleled rendition of "The Star-Spangled Banner" at Super Bowl 25, the two songs — our aforementioned National Anthem and "America, The Beautiful" — each moment has come to be representative of the trials and tribulations the nation has faced in the past year. With the Gulf War as a backdrop for Houston's moment, to Mariah Carey's soaring version after 9/11, there always seems to be a reason to take a moment and reflect on the nation that makes such a game (and between two brothers this year, to boot!) possible.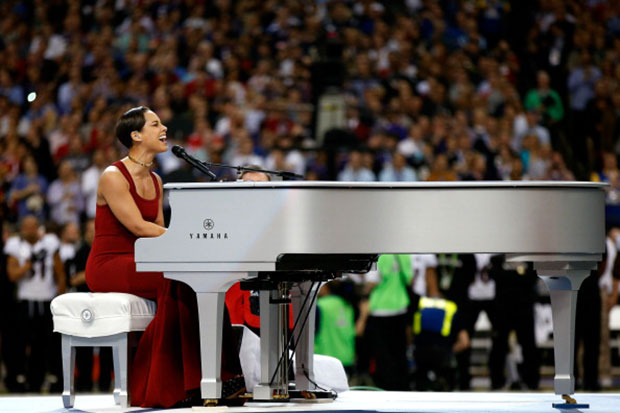 Regardless of your opinions on the biggest sporting event of the year, it's not hard to see that this year's Super Bowl performances elicited emotional responses. For Alicia Keys, it was all about the simplicity of a driven performance. The players and audience alike showed their own patriotism by hooting and hollering while Keys sang "the land of the free" line. But perhaps the most emotional moment of the evening involved Jennifer Hudson and the choir of Newtown, Connecticut's Sandy Hook Elementary School. Not an unmoved eye could be found when the children from the school took the stage — the emotional memory of the none-too-distant school shooting that shook the country to its core just a few months earlier. Coaches and players alike were seemingly verklempt. Not even the Brick Tamland-esque antics of the sign language interpreter John Maucere could overshadow the moment's poignancy.
Who do you think performed the best? Sound off in the comments!
[Photo Credit: Getty Images]
Follow Alicia on Twitter @alicialutes
---
You Might Also Like:

Biden? Ford? Surprisingly Hot Young Pics of Politicians

Who Wore This Crazy Hat?

Stars Who Changed Their Look After Love